Direct Solutions Consultant (Edinburgh)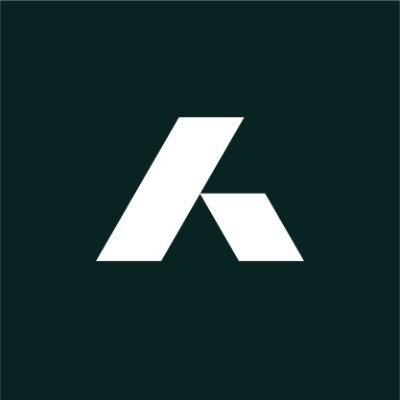 Addepar
Edinburgh, UK
Posted on Wednesday, October 18, 2023
Who We Are
Addepar is a global technology and data company that helps investment professionals provide the most informed, precise guidance for their clients. Hundreds of thousands of users have trusted Addepar to empower smarter investment decisions and better advice over the last decade. With client presence in more than 40 countries, Addepar's platform aggregates portfolio, market and client data for over $4.5 trillion in assets. Addepar's open platform integrates with more than 100 software, data and services partners to deliver a complete solution for a wide range of firms and use cases. Addepar embraces a global flexible workforce model with offices in Silicon Valley, New York City, Salt Lake City, Chicago, London, Dublin, Edinburgh, Scotland and Pune, India.
*Marketplace and brokerage services provided by Acervus Securities, Inc., an SEC registered broker‑dealer and member FINRA / SIPC.
The Role
Solutions Consultants/Architects are responsible for designing and implementing out-of-the-box solutions for new clients, ensuring that we are efficiently and effectively onboarding some of the world's most sophisticated investors. They are focused on identifying how Addepar can unlock significant value for our clients' businesses and regularly call upon their analytical skills in order to advise clients on how to model and examine their financial instruments and assets. They have a deep understanding of both finance and technology, take ownership of our clients' happiness, and excel at project governance.
Our ideal Solutions Consultant has a history of providing a superior client experience directly in investment management or in software deployments of a related domain. They are given discretion over their projects and work schedule and are expected to display a strong sense of self-reliance as well as the ability to collaborate with other Addepar resources within our Sales, Product, and Partnership organisations. They must be a strong project manager and possess an appreciation for our target markets (or hunger and willingness to learn). They also possess the technical skills to take a hands-on approach to teaching, learning, and developing the functions of our organisation.
What You'll Do
Demonstrate technical and industry expertise to onboard users and client data onto Addepar
Deliver high-value client outcomes aligned with client expectations and transition seamlessly to a best-practice operating model
Effectively and proactively manage expectations both internally and externally throughout the entire project lifecycle
Ensure retention of clients driven by high client satisfaction and reference-ability
Lead scope change to deliver high-value client outcomes aligned with client expectations
100% compliance with gold standard responsibilities and documentation
Own historical data conversions from start-to-finish demonstrating Addepar's best practice methodologies
Prioritise and context-switch effectively to complete simultaneous projects, seeing each through to the finish line
Proactively communicate project health and status to internal and external senior leadership
Think critically about how to improve our current processes and tools both internally and externally as our client base expands
Minimise project effort and duration through the development of scalable processes, pre-configured templates, and improved methodologies
Own and lead delivery assurance for external, third-party engagements
Be an expert on all things Addepar
Who You Are
Professional experience in Project management, Financial Services or Consulting is preferred. Prior client-facing experience is a plus
Candidates must have superior communication, organisational, and time-management skills
An understanding of historical data conversion methodologies and different source systems (or willingness to learn).
Process-oriented with an eye toward continuous improvement
The ideal candidate must be independent, adaptable, and can thrive in a fast-paced environment
Strong interpersonal skills to train and communicate effectively with clients via email, on the phone, and face-to-face
Passion for technology and finance
Occasional Travel
[Bonus] Previous experience in investment management software implementations
[Bonus] Previous experience with programming/scripting, specifically python
[Bonus] Previous experience with Salesforce
Our Values
Act Like an Owner -

Think and operate with intention, purpose and care. Own outcomes.

Build Together -

Collaborate to unlock the best solutions. Deliver lasting value.

Champion Our Clients -

Exceed client expectations. Our clients' success is our success.

Drive Innovation -

Be bold and unconstrained in problem solving. Transform the industry.

Embrace Learning -

Engage our community to broaden our perspective. Bring a growth mindset.
In addition to our core values, Addepar is proud to be an equal opportunity employer. We seek to bring together diverse ideas, experiences, skill sets, perspectives, backgrounds and identities to drive innovative solutions. We commit to promoting a welcoming environment where inclusion and belonging are held as a shared responsibility.
To ensure the health and safety of all Addepeeps and our prospective candidates, we have instituted a virtual interview and onboarding experience.
We will ensure that individuals with disabilities are provided reasonable accommodation to participate in the job application or interview process, to perform essential job functions, and to receive other benefits and privileges of employment. Please contact us to request accommodation.