Sr. Data Engineer (India)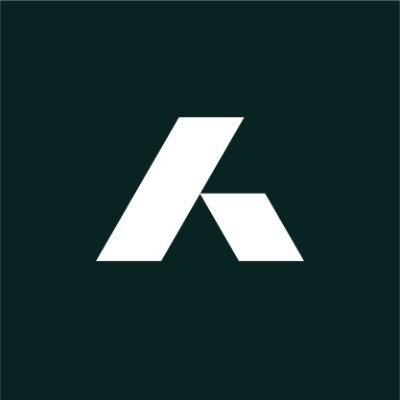 Addepar
Data Science
Pune, Maharashtra, India
Posted on Wednesday, November 1, 2023
Who We Are
Addepar is a global technology and data company that helps investment professionals provide the most informed, precise guidance for their clients. Hundreds of thousands of users have trusted Addepar to empower smarter investment decisions and better advice over the last decade. With client presence in more than 40 countries, Addepar's platform aggregates portfolio, market and client data for over $4.5 trillion in assets. Addepar's open platform integrates with more than 100 software, data and services partners to deliver a complete solution for a wide range of firms and use cases. Addepar embraces a global flexible workforce model with offices in Silicon Valley, New York City, Salt Lake City, Chicago, London, Dublin, Edinburgh, Scotland and Pune, India.
*Marketplace and brokerage services provided by Acervus Securities, Inc., an SEC registered broker‑dealer and member FINRA / SIPC.
The Role
Portfolio Data Integration is part of the broader Addepar Platform team. The overall Addepar Platform provides a single source of truth "data fabric" used by the Addepar product set, including a centralized and self-describing repository (a.k.a Data Lake), a set of API-driven data services, an integration pipeline, analytics infrastructure, warehousing solutions, and operating tools. The team has responsibility for all data acquisition, conversion, cleansing, disambiguation, modeling, tooling and infrastructure related to the integration of client portfolio data.
Addepar's core business relies on the ability to quickly and accurately ingest data from a variety of sources, including 3rd party data providers, custodial banks, data APIs, and even direct user input. Portfolio Data integrations and feeds are a highly critical cross-section of this set, allowing our users to get automatically updated and reconciled information on their latest holdings onto the platform.
As a data engineer for this team, you will execute the development of new data integrations and maintenance of existing processes in order to expand and improve our data platform. You'll be adding automation and functionality to our distributed data pipelines by writing PySpark code and integrating it within our Databricks Data Lake. As you gain more experience, you'll contribute to increasingly challenging engineering projects within our platform with the ultimate goal of dramatically increasing the throughput of data ingestion for Addepar. This is a crucial, highly visible role within the company. Your team is a big component of growing and serving Addepar's client base with minimal manual effort required from our clients or from our internal data operations team.
What You'll Do
Complete individual project priorities, deadlines, and solutions.
Build pipelines that support the ingestion, analysis, and enrichment of financial data in partnership with business data analysts
Improve the existing pipeline to increase the throughput and accuracy of data
Develop and maintain efficient process controls and accurate metrics to ensure quality standards and organizational expectations are met
Partner with members of Product and Engineering to design, test, and implement new processes and tooling features that improve data quality as well as increase operational efficiency
Identify areas of automation opportunities and implement improvements
Understand data models and schemas, and work with other engineering teams to recommend extensions and changes
Who You Are
A computer science degree or equivalent experience
2-6 years of professional software engineering experience
Competency with relevant programming languages (Java, Python)
Familiarity with relational databases and data pipelines
Experience or interest in data modeling, visualization, and ETL pipelines
Knowledge of financial concepts (e.g., stocks, bonds, etc.) is encouraged but not necessary
Passion for the finance and technology space and solving previously intractable problems at the heart of investment management
Our Values
Act Like an Owner -

Think and operate with intention, purpose and care. Own outcomes.

Build Together -

Collaborate to unlock the best solutions. Deliver lasting value.

Champion Our Clients -

Exceed client expectations. Our clients' success is our success.

Drive Innovation -

Be bold and unconstrained in problem solving. Transform the industry.

Embrace Learning -

Engage our community to broaden our perspective. Bring a growth mindset.
In addition to our core values, Addepar is proud to be an equal opportunity employer. We seek to bring together diverse ideas, experiences, skill sets, perspectives, backgrounds and identities to drive innovative solutions. We commit to promoting a welcoming environment where inclusion and belonging are held as a shared responsibility.
To ensure the health and safety of all Addepeeps and our prospective candidates, we have instituted a virtual interview and onboarding experience.
We will ensure that individuals with disabilities are provided reasonable accommodation to participate in the job application or interview process, to perform essential job functions, and to receive other benefits and privileges of employment. Please contact us to request accommodation.