Market Manager - Vienna, Austria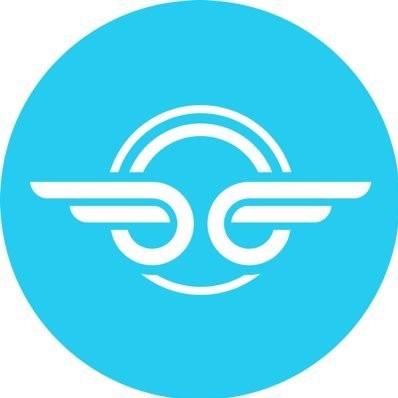 Bird
Sales & Business Development
Vienna, Austria
Posted on Thursday, October 19, 2023
Who is Bird
Bird is on a mission to bring environmentally friendly transportation to everyone. Our products, services, and people share one common goal: to make cities more livable by reducing gas-powered car usage, lowering carbon emissions, and improving the safety of all road users.
We are relentless in our pursuit of better—for our riders, for our partners, for our employees, and for future generations. Our award winning electric vehicles help millions of riders take carbon-free trips in more than 300 cities globally. And our teams push boundaries and challenge the status quo in pursuit of a brighter future.
Job Summary
The Market Manager role is a key role within Birds' Operations. The Market Manager will work with our General Manager to tackle key projects that will be instrumental in driving our business forward. We need a strategic critical thinker who can start at 30,000 feet and then dive deep into the details to ensure high quality results. The ideal candidate for this role should have a "doer" attitude, strong strategic skills, excellent time- management and organizational habits, and the ability to clearly communicate and present information to seek buy-in.
Responsibilities
Prepare for and execute a successful launch for Bird

Manage the end-to-end local operation, with support from the Operations leadership team

Manage performance and efficiency: track and report critical supply and demand metrics.

Use data to optimize processes, creatively solve problems, and track results

Drive results alongside the General Manager to meet ambitious operational goals.

Be a self-starter - take initiative, work well without supervision and begin projects independently

Be the representative and resolve any operational matters for Bird in your market.

Work on growth, as well as local campaigns and initiatives to drive market share

Build a highly efficient and motivated operations team, including daily oversight, coordination and training of Drivers, Mechanics and Safe Street Patrolers

Problem solve - prioritize tasks, and overcome obstacles that come your way

Communicate across the organization to ensure timely resolutions, quality control, and process feedback

Be part of the Bird culture - build a fun, inclusive, and safe workplace
Requirements
3+ years of relevant experience, at least 1+ year experience managing team members

Self-motivated, energetic and driven individual with the ability to learn new skills, monitor and manage a team and grow with the role

Excellent communicator capable of building & motivating a team

Excels at building networks and liaising with external partners and city stakeholders

Strong Excel / data management skills

Experience solving complex problems, exercising good judgment in decision-making, and navigating ambiguous environments

Ability to simplify difficult problems into actionable and solvable tasks

Data-driven by nature, strong attention to detail, and obsessed with process improvement

Comfortable learning and adapting to new concepts and using new tools
Culture at Bird
We're an ambitious, smart and open-minded team that is passionate about our mission. Each day is unlike the last, as we're constantly moving forward, challenging each other, and working together to create the future of micro-mobility.
Perks up
We want people to succeed at Bird, so we give our teams plenty of time off to relax and recharge. We also offer a generous employer-paid healthcare package, pre-tax spending accounts, mental health resources, a work from home stipend, pet insurance, and a whole host of other out of the box benefits that meet you where you are.
Bird is the world
Bird stands for a culture of inclusion. We celebrate different backgrounds, experiences, and perspectives —encouraging everyone to bring their authentic selves to work. We have a diverse environment that empowers our team to feel comfortable when they voice their opinions. For these reasons and more Bird is a proud equal employment opportunity employer. We welcome everyone regardless of their race, color, religion, sex, national origin, age, disability, veteran status, or genetics, and we are dedicated to providing an inclusive, open, and diverse work environment.
Sound like a place you'd like to work? Sweet. Let's chat.