Operations Coordinator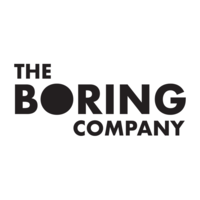 Boring Company
Administration, Operations
Las Vegas, NV, USA
Posted on Tuesday, June 28, 2022
The Boring Company was founded to solve the problem of soul-destroying traffic by creating an underground network of tunnels. Today, we are creating the technology to increase tunneling speed and decrease costs by a factor of 10 or more with the ultimate goal of making Hyperloop adoption viable and enabling rapid transit across densely populated regions.
Responsibilities
Liaison between management and team members in communicating matters related to scheduling, training, and coordination.
Accountable for vehicle operations including fleet management, vehicle cleanliness, and maintenance of Loop operations.
Create and develop evolving iterations of Vegas Loop training and operational procedures.
Lead Loop station operations to include emergency actions, passenger grievances, and staff coordination with an ultimate goal to improve Loop efficiency.
Exhibit strong attention to detail, ability to adapt to daily schedules and routines, and a focus on efficiency without sacrificing quality.
Operate vehicles in the Vegas Loop to transport passengers.
Provide excellent customer service to Vegas Loop passengers.
Basic Qualifications
Bachelor's Degree
2+ years of administrative experience in an office setting (internship experience counts)
Proficiency with Microsoft Excel or equivalent
Preferred Skills and Experience
5+ years of experience with Microsoft Office applications and project management software tools
Experience supporting a high-level team in a fast-paced, start-up environment
Hospitality or customer service experience
Several years of professional experience and strong computer literacy
Ability to participate in developing project scope, managing project schedules, and following up with stakeholders appropriately
Superior organizational skills including excellent written and verbal communication
Initiative in resolving problems and an independent worker, with enthusiasm and an energetic approach to work
Proven experience managing multiple projects simultaneously and autonomously
Additional Requirements
Position may require extended hours and weekend work.
Able to travel for short and extended trips as needed. Up to 5-10% travel.
Culture
We're a team of dedicated, smart, and scrappy people. Our employees are passionate about our mission and determined to innovate at every opportunity.
Benefits
We offer employer-paid medical, dental, and vision coverage, a 401(k) plan, paid holidays, paid vacation, and a competitive amount of equity for all permanent employees.
The Boring Company is an Equal Opportunity Employer; employment with The Boring Company is governed on the basis of merit, competence and qualifications and will not be influenced in any manner by race, color, religion, gender, national origin/ethnicity, veteran status, disability status, age, sexual orientation, gender identity, marital status, mental or physical disability or any other legally protected status.