Concrete Quality Control Technician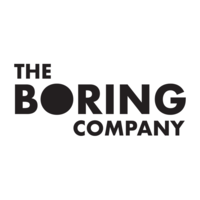 Boring Company
Quality Assurance
Bastrop, TX, USA
Posted on Friday, April 7, 2023
The Boring Company was founded to solve the problem of soul-destroying traffic by creating an underground network of tunnels. Today, we are creating the technology to increase tunneling speed and decrease costs by a factor of 10 or more with the ultimate goal of making Hyperloop adoption viable and enabling rapid transit across densely populated regions.
Responsibilities
Visually inspect all exterior surface components; including finishes, textures and cleanliness.
Inspect and verify segment dimensions, inserts and embedments.
Timely and accurately record inspection data using designated electronic tools and programs.
Communicate the results of inspection and testing to Engineering and Production teams.
Track progress of nonconformance reports and re-inspect at various stages.
Inspect assembly fabrication and placement of designated reinforcement materials, i.e. length, width & size.
Perform standardized concrete tests including but not limited to; cylinder breaks, beam breaks, grout breaks, concrete sampling, concrete temperature determination, concrete unit weight determination, fine/coarse aggregate sieve analysis, concrete set test, fine/coarse aggregate moisture analysis, Windsor probe test, concrete air content determination, concrete slump test and fine/coarse aggregate material delivery conformance checks.
Maintain, monitor and report data from the curing system.
Perform insert and miscellaneous material inspection.
Participate in lab and office clean-up and maintain an organized and safe workspace.
Write and save bills of lading and track trucks of shipped segments.
Facilitate an environment where all employees are groomed for success and professional growth.
Communicate to management needs relating to schedule, manpower and equipment.
Actively participate in department goals and special projects.
Provide recommendations for process and product improvements.
Elevate and troubleshoot non-standard issues
Adhere to appropriate testing standards and maintain a safe working environment to ensure ACI, PCI, city-specific and OSHA compliance.
Ability to read drawings/blueprints, measuring tapes and other measuring tools as needed.
Basic Qualifications
High school diploma or GED
3 years of quality testing experience in a production/manufacturing environment
Current ACI Field Testing Technician - Grade I Certification
Preferred Skills and Experience
Current PCI Level I certification
Current PCI Level II certification
Knowledge of machines and tools
Practiced in root cause analysis
Good organizational and planning skills
Ability to work under aggressive deadlines.
Ability to complete work with minimal direction or oversite
Additional Requirements
Position may require extended hours and weekend work
Ability to lift and haul 25 – 30 lbs unassisted
Ability to stand for long periods of time, stoop, bend, push and pull
Position will require outdoor work
Able to travel for short and extended trips as needed.
This position is not eligible for visa sponsorship.
Culture
We're a team of dedicated, smart, and scrappy people. Our employees are passionate about our mission and determined to innovate at every opportunity.
Benefits
We offer employer-paid medical, dental, and vision coverage, a 401(k) plan, paid holidays, paid vacation, and a competitive amount of equity for all permanent employees.
The Boring Company is an Equal Opportunity Employer; employment with The Boring Company is governed on the basis of merit, competence and qualifications and will not be influenced in any manner by race, color, religion, gender, national origin/ethnicity, veteran status, disability status, age, sexual orientation, gender identity, marital status, mental or physical disability or any other legally protected status.