VP of Marketing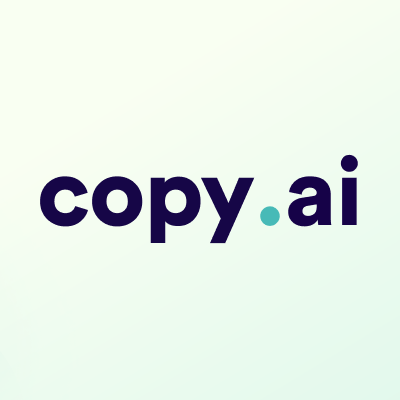 CopyAI
Marketing & Communications
Posted on Wednesday, February 16, 2022
We believe AI will be embedded in today's businesses and help people start tomorrow's businesses. Our SaaS product allows entrepreneurs, marketers, and copywriters to use the latest natural language processing (NLP) models to improve their communication and accomplish business goals.
Over 6 million users have signed up to use our application and we're eager to deliver more value for them. Investors in our recent $11 million Series A round include Zach DeWitt at Wing Ventures, David Sacks at Craft Ventures, Li Jin at Atelier Ventures, Alfred Lin at Sequoia, and 80+ other investors. In March 2022, Forbes identified
Copy.ai
as one of the language processing AI startups part of a billion-dollar wave.
We're a scrappy startup so this role is what you make of it, but we'll help you every step of the way. You'll be able to look back and see your impact as we grow and evolve. There's a lot to take on, but we trust that you're up to the challenge.
Copy.ai
is a remote company. All employees must be able to work 9am-5pm in any timezone Pacific to Eastern.