Senior Product Manager, Architecture + Design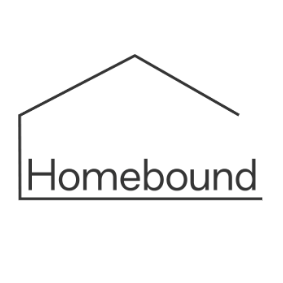 Homebound
IT, Product, Design
United States
Posted on Thursday, April 6, 2023
Homebound is on a mission to make it possible for anyone, anywhere, to build a home using technology. Created by an experienced team of construction, real estate, design, and technology experts, Homebound is transforming the residential construction industry by improving the costly and inefficient process of building a home.
We've created an entirely new way to build homes with technology powering every stage from start to finish to provide a seamless experience for our customers. Homeowners across the country can choose where they want to live, select a home plan that's perfect for them, then personalize and buy it, all online. Homebound has raised $150M in capital from leading venture capitalists like Google, Khosla, Thrive Ventures, and we're scaling quickly in places like California, Austin, Dallas, Houston and Denver. Come build your future with us.
Homebound is proud to be named one of Inc.'s Best Workplaces of 2023.
About The Role:
Homebound's product organization is growing and we're looking for an experienced product manager to join our team. You will partner closely with design, engineering, machine learning, finance, sales, architecture and construction professionals to explore, prototype, build, test, launch and iterate on solutions that deliver a customer-first construction experience. We are looking for someone who embodies our values of being one team that executes relentlessly to build what has never been built before: a technology-enabled, scaled-up custom home builder.
We are building a technology platform that drives every step of the construction process and anchors the customer experience. Our product team both listens deeply to the hard-won wisdom of our operational teams and pushes the boundaries of what's possible to deliver the most efficient building platform. This role will be instrumental in defining first version products and working through multiple iterations for our customer facing and internal tools. This is an environment where we're making big bets, innovation is encouraged, and we embrace failure and the persistence to continually iterate to solve core problems.
What You'll Do
You will have massive scope and influence with the suite of products you build, making it critical to clearly define and articulate an end to end vision that inspires and drives alignment
Work closely with cross-functional teams of stakeholders, end-users, data scientists, ML experts, engineers, product designers, and product leaders in both day to day work and in defining the overarching strategy, vision and roadmap

Combine the best of humans and technology to deliver an exceptional user experience and define how a fully connected homebuilding platform should work

Become a subject matter expert on homebuilding and all its inner workings and complexity; you should be just as comfortable problem solving with a director of construction as you are with a designer or an engineer

Make hard, high-stakes trade-offs between features, choosing those that are most likely to ensure that both business goals and user needs are met

Identify product gaps and gather product requirements through internal research, market research, customer research, and data analysis
What You'll Bring:
7+ years of Product Management experience or a combination of product + related experiences (e.g., strategy consulting, financial analysis, customer experience with digital solutions, etc.)

Experience with architectural software such as AutoCAD, Revit, or BIM software

Experience with architectural plans and options structure and how to manage dependencies

Experience with 3D modeling, walkthroughs and 3D configurators

Demonstrated ability to work across teams, including design, engineering, operations, data, and finance to develop products that solve critical business problems

Demonstrated ability to plan, manage, and drive projects from beginning to end

Excellent oral and written communication skills including the ability to communicate effectively with both technical and non-technical stakeholders

Ability to take something complex and break it down in a way someone with no business or tech experience could understand

Both technically deep and business savvy enough to interface with all levels and disciplines within the organization

Experience in managing and prioritizing short-term business needs against larger strategic bets

Ability to use data to inform decision making and measure results of released products to make informed recommendations for improvements

Ability to work on a distributed, diverse team

Willing to travel once a month for in-person working sessions
We are focused on building a diverse and inclusive workforce. If you're excited about this role, but do not meet 100% of the qualifications listed above, we encourage you to apply.
Homebound is an Equal Opportunity Employer and considers applicants for employment without regard to race, color, religion, sex, orientation, national origin, age, disability, genetics or any other basis forbidden under federal, state, or local law. Homebound considers all qualified applicants in accordance with the San Francisco Fair Chance Ordinance.