Associate/Sr Associate, Capital Markets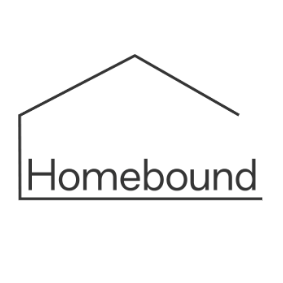 Homebound
Remote
Posted on Thursday, April 6, 2023
Homebound is on a mission to make it possible for anyone, anywhere, to build a home using technology. Created by an experienced team of construction, real estate, design, and technology experts, Homebound is transforming the residential construction industry by improving the costly and inefficient process of building a home.
We've created an entirely new way to build homes with technology powering every stage from start to finish to provide a seamless experience for our customers. Homeowners across the country can choose where they want to live, select a home plan that's perfect for them, then personalize and buy it, all online. Homebound has raised $150M in capital from leading venture capitalists like Google, Khosla, Thrive Ventures, and we're scaling quickly in places like California, Austin, Dallas, Houston and Denver. Come build your future with us.
Homebound is proud to be named one of Inc.'s Best Workplaces of 2023.
Role Overview:

We are looking for an Associate/Sr Associate to join the Capital Markets team. The Capital Markets unit plays a central role in crafting and executing our capital markets, corporate strategy, and M&A strategy at Homebound, ensuring we structure and raise hundreds of millions (and over time billions) of dollars of venture capital, corporate debt, and real estate debt and equity, which allow Homebound to pursue its vision and meet its financial goals. This capital will be primarily used to finance lot acquisitions and construction of homes for sale to customers, acquisitions of local builders, and other important strategic initiatives. Over time, we would like to scale our programs, diversify our capital sources (initial fund raised from Magnetar and Goldman Sachs), lower our cost of capital, and increase the buy box and operational flexibility of our financing facilities. This role will also partner with our CEO, CFO and COO to craft and implement our corporate and M&A strategies, which are focused on the structuring of programmatic JVs and strategic acquisitions of mid-size local builders. You will report to the Director of Capital Markets and will work closely with functional leaders across the organization.

What You'll Do:
Be the execution lead on the marketing, structuring, and closing of hundreds of millions of capital to scale our strategy to acquire lots and build homes for sale to customers (including flexibility for in-fill lots, suburban lots, and lots in production builder communities)

Craft and execute on cross-functional workstreams to integrate capital markets operations and streamline capital markets processes

Help craft and execute the formation of strategic programmatic JVs, such as a build-to-rent platform or niche homebuilding strategies

Help craft and execute our M&A strategy for acquisitions of local builders, including identification and diligence of local targets as well as raising the financing to close those deals

Leverage personal network of institutional investor relationships to execute on Homebound's capital markets strategy
Who You Are:
7-12+ years of work experience (2-5 years for Associate), with strong preference for private equity, investment banking, or other institutional investor experience

Ability to lead capital raising marketing workstreams: assist in crafting our marketing pitch and understand what needs to be individually tailored to different types investors and lenders, synthesize both internal and external data to support our pitch, autonomously handle Q&A

Experience in loan document and JVA structuring and negotiations with an understanding of how critical deal points impact business economics, operations, and risk

Strong transaction experience with the ability to fully own the closing process as the lead on execution: procurement of due diligence, maintain critical path timelines, manage internal and external parties and deliverables, exceptional organization skills

Exceptional verbal and written communication skills, and presentation skills. Ability to distill complex ideas to be easily understood

Relentless and experienced executor who is up for the challenge of scaling capital markets in line with Homebound's significant growth targets

Strong personal drive and ability to navigate ambiguity, operate effectively in a hyper-growth start-up environment

A strategist who loves tackling problems and has lots of experience framing a problem and the path to solution

You don't just execute - you push to deeply understand goals, challenge thinking, and deliver a high standard of quality and impact in your work

Passion for capital markets and creative financing to drive enterprise value
We are focused on building a diverse and inclusive workforce. If you're excited about this role, but do not meet 100% of the qualifications listed above, we encourage you to apply.
Homebound is an Equal Opportunity Employer and considers applicants for employment without regard to race, color, religion, sex, orientation, national origin, age, disability, genetics or any other basis forbidden under federal, state, or local law. Homebound considers all qualified applicants in accordance with the San Francisco Fair Chance Ordinance.