Senior Superintendent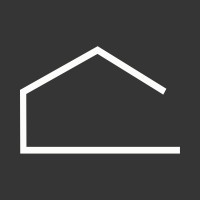 Homebound
Operations
Houston, TX, USA
Posted on Tuesday, October 24, 2023
Homebound is on a mission to make it possible for anyone, anywhere, to build a home using technology. Created by an experienced team of construction, real estate, design, and technology experts, Homebound is transforming the residential construction industry by improving the costly and inefficient process of building a home.
We've created an entirely new way to build homes with technology powering every stage from start to finish to provide a seamless experience for our customers. Homeowners across the country can choose where they want to live, select a home plan that's perfect for them, then personalize and buy it, all online. Homebound has raised $150M in capital from leading venture capitalists like Google, Khosla, Thrive Ventures, and we're scaling quickly in places like California, Texas, Colorado and Florida. Come build your future with us.
Homebound is proud to be named one of Inc.'s Best Workplaces of 2023.
Role Overview:
The Homebound Construction Operations Team is seeking a Senior Superintendent to supervise and direct all phases of single-family home construction for our new home projects in Houston, Texas.
Homebound Superintendents are responsible for the entire field construction process from mobilization to delivery. Conducting safe operations and ensuring the quality of our construction is the primary focus of this role. Delivering each home on schedule and on budget is also important but secondary.
What You'll Do:
Supervise, coordinate, and direct all aspects of field construction for the projects you are responsible for.
Manage the concurrent construction operations of up to 15 single-family homes.
Be able to manage schedules for multiple homes in different stages of construction. Inspect workmanship and adherence to scopes of work through use of checklists and personal observation.
Utilize Homebound's proprietary project management software to execute all facets of your daily construction activities.
Approve trade partner work on a daily basis.
Take responsibility for safety program implementation on your building sites.
Ensure that all work is in compliance with permitting authority requirements, local and national building codes, and is in keeping with accepted industry standards.
Maintain electronic and on-site physical records.
Initiate required changes in the scope of work, plans, and specifications for the homes you manage.
Follow detailed operational processes around communication, change management, and project financial management.
Approve all trade partner's invoices with regard to work completeness and quality.
Maintain a daily log of all activities on the job sites you manage.
Coordinate with the Project Manager to ensure smooth buy-out of materials and labor and provide feedback regarding budgets and quality of trade partner work.
Advise, as needed, on plans and specifications.
Report to the Project Manager and Director of Construction Operations on all aspects of assigned project performance, including schedules, budgets, safety, and cleanliness of your projects.
Schedule inspections with Trade Partners and work with inspectors to comply with local building codes.
Obtain occupancy permits for all projects.
Perform all other duties or assigned as required.
Participate in client walks with the Project Team as required.
What You'll Bring:
You have 6-10+ years or more of experience in residential home construction as a Project Superintendent with direct field experience building homes.
Basic skills in Google Suite, and MS Project/CoConstruct/BuilderTrend/Procore or equivalent schedule management software.
Valid driver's license
More About You:
A high level of practical construction knowledge.
The ability to interact well with others in person, verbally, and in writing.
A keen eye for detail.
The ability to take extreme ownership of the tasks you are assigned.
A self-starter's attitude and don't need to be told what to do next.
The ability to receive constructive feedback.
A love for being part of a high-performing team.
A get-stuff-done attitude and you're tenacious.
A high level of emotional intelligence.
An attitude that allows you to tackle the big and the small.
We are focused on building a diverse and inclusive workforce. If you're excited about this role, but do not meet 100% of the qualifications listed above, we encourage you to apply.
Homebound is an Equal Opportunity Employer and considers applicants for employment without regard to race, color, religion, sex, orientation, national origin, age, disability, genetics or any other basis forbidden under federal, state, or local law. Homebound considers all qualified applicants in accordance with the San Francisco Fair Chance Ordinance.