Content Analyst Intern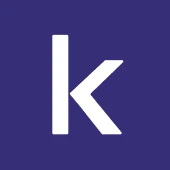 Klue
Marketing & Communications, IT
Vancouver, BC, Canada
Posted on Wednesday, June 22, 2022
👋 You found us. Awesome. Something led you here, maybe a glimpse of potential and something amazing? Well that's how we feel about Klue.
Who are we?
Klue is a VC backed, capital-efficient high growth SaaS. Tiger Global and Salesforce Ventures led our US$62m Series B in the fall of 2021. We're creating the category of competitive enablement: helping companies understand their market and outmaneuver their competition. We benefit from having an experienced leadership team working alongside several hundred risk-taking builders who elevate every day.
We're growing and currently looking to add a Content Analyst Intern to our team.
Imagine being a seller running through several documents of facts and competitive intel to find how to depose a competitor while a prospect is grilling you with objections? Wouldn't a central repository of all this information presented in the most actionable and digestible manner be a dream come true?
As a content intern, your role would be to ensure our ever growing list of clients' competitive content migrated to and hosted in Klue is following these best practices and optimized to ensure their sellers win more deals over competitors. You'll get exposure to best practices for competitive content and ensure content is optimized for end-user consumption, supporting our customers like Dell, Adobe and Shopify. The role will include effectively communicating recommendations, training end-users, and monitoring third-party content for adherence to Klue's best practices.
Klue is a collaborative company where we believe in the value that can be unlocked by sharing data insights across departments and clients - you'll be getting a full picture of how a SaaS company on a rocketship trajectory operates. You'll have many opportunities to listen in on strategic conversations and will be encouraged to ask questions along the way. As the company grows, we will have many roles to fill within the CS department and would hope the right candidate would consider returning one day.
This is you:
You enjoy writing and are a strong writer
Highly analytical and critical thinker
You like ambiguity and thrive in fast-paced environments
Ability to digest complex data and identify trends
Creative problem solver
High attention to detail
Strong communicator and team player
Bonus points for...
Experience working in SaaS, Sales, Marketing or Content creation positions.
What you'll be measured on:
Ability to quickly ramp on new technologies.
Efficiency in content transformation and migration.
How We Work at Klue:
Our main Canadian hubs are in Vancouver and Toronto, and most of our team is located in EST and PST. Ideally, this role would be located in Vancouver. Your team will be in office at least 2 days per week, if you are within a reasonable commuting distance of the office, we'll see you there!
Lastly, we take potential into consideration. An equivalent combination of education and experience may be accepted in lieu of the specifics listed above. If you know you have what it takes, even if that's different from what we've described, be sure to explain why in your application. Reach out and let's see if there is a home here for you now or in the future.
We've made a commitment to support and contribute to a diverse environment; on our teams and in our community. We're early in our journey; we've started employee led resource groups, committed to Pay Up For Progress, and use success profiles for roles instead of 'years of experience'. We continue to scale our efforts as Klue grows. We're proud to be an equal opportunity employer and have dedicated that commitment to our current and future #kluecrew. During the interview process, please let us know if there is anything we need to make more accessible or accommodate to support you to be successful.
All interviews will be conducted via video calls. We work in a hybrid model of WFH (remote) and in-office. We're excited to meet you and in the meantime, get to know us: