Accountant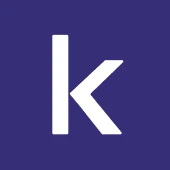 Klue
Accounting & Finance
Vancouver, BC, Canada
Posted on Saturday, July 29, 2023
Our Finance team is growing and adding an
Accountant
to the team.
"There's a ton of potential in this role. You'll be starting as an Accountant as a member of the finance team. As we grow, you'll have plenty of opportunity to take on more projects that will help fulfill the experience requirements of the CPA designation, if that's something you wish to pursue with our support. Klue is a very collaborative company where we believe in the value that can be unlocked by sharing data insights across departments - you'll be getting a full picture of how a venture backed SaaS company operates."
👋
A message from Simon Israel, Hiring Manager
Your purpose in this role is to provide exceptional service while paying meticulous attention to detail, and ensuring that the day-to-day operations of the Finance department are running smoothly. You'll support the business by analyzing data and deriving meaningful insights, playing a critical front-line role.
There is a preference for this candidate to be based in Vancouver or Calgary to work in a hybrid setting, but remote applicants are welcome too.
What you'll do:
Customer and financial data analysis
SaaS metric preparation and analysis
Assist with preparing presentations to the management team regarding results of data and metrics analysis
Opportunity to contribute new ideas regarding visualization tools and presentation formats
Set up new customers and assist with filling out appropriate forms, prepare invoices and match to contracts, being the primary point of contact with customers
Be exposed to entire company's operations and contribute across all departments
What we're looking for:
You have general business acumen with education or experience in accounting or finance.
You're on track to become a GSheet or Excel wizard. You're comfortable with intermediate to advanced functions (like Pivot Tables, VLOOKUP and SUMIF to name a few).
You're articulate and crisp in your communication skills (verbal & written).
You're a creative problem solver and no roadblock or challenge will get in your way. You work towards finding a solution.
You're motivated and ambitious. Nothing feels better than getting sh*t done.
You have a keen eye for detail and organization that allows you to build strong processes and systems.
Bonus Points:
SaaS interest (even better if you have prior experience in SaaS)
Data visualization skills
Benefits:
Competitive base compensation.
Extended health & dental benefits that kick in day 1.
Time off. Take what you need. We want the team to prioritize wellness and avoid burnout. Vacation usually falls into 3 categories: recharging, life-event, & keeping a work-life balance. Just ensure the required work gets done and clear it with your team in advance. You need to take at least two weeks off every year. The average Klue team member takes 2-4 weeks of PTO per year.
Be part of a high performing finance team who know how to celebrate success!
Lastly, we take potential into consideration. An equivalent combination of education and experience may be accepted in lieu of the specifics listed above. If you know you have what it takes, even if that's different from what we've described, be sure to explain why in your application. Reach out and let's see if there is a home here for you now or in the future.
We've made a commitment to support and contribute to a diverse environment; on our teams and in our community. We're early in our journey; we've started employee led resource groups, committed to Pay Up For Progress, and use success profiles for roles instead of 'years of experience'. We continue to scale our efforts as Klue grows. We're proud to be an equal opportunity employer and have dedicated that commitment to our current and future #kluecrew. During the interview process, please let us know if there is anything we need to make more accessible or accommodate to support you to be successful.
All interviews will be conducted via video calls. We work in a hybrid model of WFH (remote) and in-office. We're excited to meet you and in the meantime, get to know us: