IT Administrator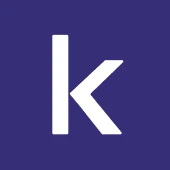 Klue
IT
Vancouver, BC, Canada
Posted on Tuesday, August 22, 2023
👋Hello hello hello!
We are looking for an IT Administrator to lead the charge on all things IT here at Klue! We've grown from 30 Kluebees at the start of the pandemic to now over 200 - - we've got a worldwide reach and we're still growing!
Success in this role will come from identifying functions that won't scale and building systems and workflows to solve for that. We're a startup at heart (think scrappy) but we're well-funded and have clear company-wide goals we're working towards. Maximizing time-savings and efficiency are also critical to our success.
You'll have lots of independence to run your day-to-day, but you'll be part of the broader Finance & Operations team. As a key member of the Klue team, you'll spend a few days in office each week so you can keep up to date on what's happening around the office and share in some laughs too.
We look forward to meeting you!
🧑‍💻 Adrian Pape (hiring manager)
💡 FAQ
Q: Klue who?
A: A: Klue is a VC backed, capital-efficient growing SaaS company. Tiger Global and Salesforce Ventures led our US$62m Series B in the fall of 2021. We're creating the category of
competitive enablement
: helping companies understand their market and outmaneuver their competition. We benefit from having an experienced leadership team working alongside several hundred risk-taking builders who elevate every day. We also recently
acquired
a Win-Loss Provider, DoubleCheck Research, rounding out our All-In-Won Platform.
Q: What level of experience are we looking for?
A: This is an Independent Contributor (IC) role, with high collaboration across all teams. We're looking for someone with proven depth of experience building a solid IT function, someone who is motivated by the immediate need to continue day-to-day optimized operations and strategically enabling self-serve for the company in the future.
Q: What teams will I be working with?
A: You'll be reporting directly in the VP Finance and have close ties with our CTO and Engineering team and serving our entire company.
Q: What does IT look like at Klue? What is the opportunity?
A: You'll drive this team of 1 and you'll lay down the foundation for future growth of our IT function. Your primary responsibility is to enable and troubleshoot technology, and keep our network strong, allowing the Klue Crew to get their jobs done and optimize productivity, without any tech blockers.
Q: Onsite Component?
A: Yes, our hub is in Vancouver, BC, and we currently have team members across Canada and other countries - primarily the US, Netherlands, and UK. It's critical for our IT person to live in the Metro Vancouver area in order to be in office minimum 3 days/week.
Q: What you'll do?
Maintain and improve our office (desk configuration, internet, network boardroom setup, TV's etc.).
Asset Management. Own equipment lifecycle and maintain inventory. Provision and de-provision equipment for onboarding & off-boarding.
Own the licensing, inventory, and administration of tech stack/tools for the org.
Manage cloud infrastructure for startup growth.
Security & compliance. Ensuring security of all the systems for remote access.
Implement and manage MDM (mobile device management) solution.
Remote-enable the company to optimize productivity.
Stay up to date with technology that's available for the workforce, onboarding, & continual performance
Q: What we're looking for?
Entrepreneurial minded. You own it. Elevate yourself and those around you.
Problem solver. Resourceful. Continuous learner. Thinks outside the box.
Someone highly organized and systematic in how they think about IT as a whole and managing projects.
Experience managing and maintaining a strong network and troubleshooting around this
Experience with fully cloud enabled IT back office infrastructure (Google Workspace, Office 365 etc.). We won't run our own servers.
Experience in remote connection or connectivity.
Security minded. Awareness of good security practices for managing networks and IT policies.
Mac, PC & Linux OS knowledge. You don't need to be an expert, but need to understand compliance & security related activity around these devices.

🤩 Bonus Points If You Have:

Experience in a startup environment and have helped grow the IT function.
Q: What about total compensation & benefits?
We gather compensation benchmarking data across BC, Canada, & EU's Tech Industry, and use that data to build a range for our current team and future talent based on skill, capabilities and potential.
Time off. Take what you need. We want the team to prioritize wellness and avoid burnout. Vacation usually falls into 3 categories: recharging, life-event, & keeping a work-life balance. Just ensure the required work gets done and clear it with your team in advance. You need to take at least two weeks off every year. The average Klue team member takes 2-4 weeks of PTO per year.
Benefits start on day one!
⬇️ ⬇️ ⬇️ ⬇️ ⬇️
Lastly, we take potential into consideration. An equivalent combination of education and experience may be accepted in lieu of the specifics listed above. If you know you have what it takes, even if that's different from what we've described, be sure to explain why in your application. Reach out and let's see if there is a home here for you now or in the future.
We've made a commitment to support and contribute to a diverse environment; on our teams and in our community. We're early in our journey; we've started employee led resource groups, committed to Pay Up For Progress, and use success profiles for roles instead of 'years of experience'. We continue to scale our efforts as Klue grows. We're proud to be an equal opportunity employer and have dedicated that commitment to our current and future #kluecrew. During the interview process, please let us know if there is anything we need to make more accessible or accommodate to support you to be successful.
All interviews will be conducted via video calls. We work in a hybrid model of WFH (remote) and in-office. We're excited to meet you and in the meantime, get to know us: