Regulatory & Technical Writer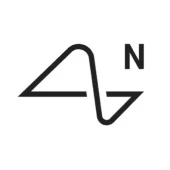 Neuralink
Marketing & Communications, IT, Legal
Fremont, CA, USA
Posted on Thursday, August 24, 2023
Company Description:
We are creating the future of brain-computer interfaces: building devices now that have the potential to help people with paralysis regain mobility and independence and invent new technologies that could expand our abilities, our community, and our world.
Team Description
The Neuralink Clinical team is at the heart of an ecosystem that merges neuroscience, engineering, and medicine. We work to shape the future of brain-computer interface (BCI) technology through the planning, launch, and execution of groundbreaking human clinical trials. Our team is built on a foundation of excellence, aiming to uphold the highest standards of Good Clinical Practice (GCP) while redefining what's possible and revolutionizing the way people interact with technology. Through strict compliance with ethical and regulatory protocols, we focus on ensuring the well-being of our trial participants while advancing the frontiers of neuroscience! Every day will bring fresh challenges and unprecedented opportunities to pioneer new approaches in the pursuit of our mission. From navigating regulatory pathways, designing trial protocols and documentation, and executing clinical trials, our team is instrumental in translating Neuralink's BCI technology for use in people!
Key Qualifications
A minimum of a Bachelor's degree in Life Sciences or Engineering. A Master's, PhD, or MD is preferred

At least 2 years experience as a Medical/Regulatory/Technical writer or equivalent writing experience

Proven experience in the preparation of study reports and regulatory submissions

Excellent attention to detail, including fact checking, logical flow, parallelism, formatting, proofreading, and document structure

Ability to multitask, set priorities, and work effectively under pressure, with strong organizational and project management skills.

Demonstrated ability to drive and see tasks through to completion

Excellent interpersonal and active listening skills; establishes and maintains productive working relationships with team members

Track record of consolidating, analyzing/interpreting, summarizing, and communicating data from multiple data sources effectively in writing to a variety of scientific and nonscientific audiences

Analytical ability to swiftly grasp and effectively communicate scientific and engineering concepts

Demonstrated proficiency with Google Workspace (Google Docs, Sheets, Slides), including template creation and version control
Preferred Qualifications
Working knowledge of US regulations related to medical devices and clinical trials (e.g., 21 CFR Part 812, GCP, ISO 14155)

Experience in the medical device sector is highly preferred
Examples of concrete duties
Create high-quality documents intended to support regulatory interactions and filings and meet regulatory submission standards. Work closely with Subject Matter Experts (SMEs), drive document management from start to finish (i.e., generation of a blank document to a final approved version), which may include, but is not limited to: first draft authoring, reference retrieval, generating bibliographies, editing and managing various processes (document reviews, QC, QA, formatting, and document archiving)

Critically review, interpret and conceptually organize results from complex submission-supporting studies, deriving clear, concise and scientifically accurate key messages/documents that support regulatory submission strategies

Provide editorial or review support for other types of documents, such as SOPs and user manuals

Collaborate with cross-functional team members (e.g., Robot, Implant, BCI, and Clinical) to ensure accurate and timely completion/delivery of high-quality, scientifically supported documents

Provide editorial support, ensuring quality of all scientific content, with a focus on clarity, grammar, accuracy, and consistency, while maintaining adherence to proper format, regulatory requirements, and company guidelines/styles/drafting processes

Simultaneously manage multiple overlapping projects at different stages and on separate development programs and contribute to overall process improvement

Organize cross functional meetings to align on general strategy for content and authoring of documents

Maintain document history and manage version control of documents

Conduct comprehensive literature and data searches of external and internal sources, including literature from journals, using company systems and processes to support regulatory submissions
Pay Transparency:
Based on California law, the following details are for California individuals only:
California base salary range:
For full-time employees, your compensation package will include two major components: salary and equity. Guidance on salary for this role will be determined according to the level you enter the organization (with the ability to gain more through time as you contribute).
Full-Time Employees are eligible for equity and benefits listed below in addition.
What we offer:
An opportunity to change the world and work with some of the smartest and most talented experts from different fields.
Growth potential. We rapidly advance team members who have an outsized impact.
Excellent medical, dental, and vision insurance through a PPO plan; parental leave.
Flexible time off + paid holidays.
Equity + 401(k) plan.
Commuter Benefits.
Meals provided.
Multiple studies have found that a higher percentage of women and BIPOC candidates won't apply if they don't meet every listed qualification. Neuralink values candidates of all backgrounds. If you find yourself excited by our mission but you don't check every box in the description, we encourage you to apply anyway!
Neuralink provides equal opportunity in all of our employment practices to all qualified employees and applicants without regard to race, color, religion, gender, national origin, age, disability, marital status, military status, genetic information or any other category protected by federal, state and local laws. This policy applies to all aspects of the employment relationship, including recruitment, hiring, compensation, promotion, transfer, disciplinary action, layoff, return from layoff, training and social, and recreational programs. All such employment decisions will be made without unlawfully discriminating on any prohibited basis.