Senior Clinical QA Specialist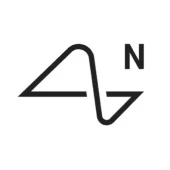 Neuralink
Quality Assurance
Austin, TX, USA
Posted on Thursday, August 24, 2023
Company Description:
We are creating the future of brain-computer interfaces: building devices now that have the potential to help people with paralysis regain mobility and independence and invent new technologies that could expand our abilities, our community, and our world.
Team info:
Our Mission as the Quality Systems team is to ensure compliance with applicable regulatory standards. We bring industry experience and utilize a creative problem-solving mindset to establish collaborative solid & efficient systems for compliance. The team works to identify and minimize risk while maintaining flexibility and maximizing resource efficiency. Our vision is to have internal quality standards higher than the FDA's expectations.
Job Responsibilities:
The Senior QA Specialist (Clinical) will complete audits and ensure that clinical personnel across Neuralink operate within U.S. FDA regulatory requirements, GCP standards, and Neuralink policies and procedures. The Senior QA Specialist works without appreciable direction and exercises considerable latitude in determining objectives and solutions to various compliance problems. These solutions require regular ingenuity, influence management skills, and creativity. This position applies extensive technical expertise and has full knowledge of other related disciplines. Some responsibilities are:
Performs ongoing compliance audits using standard evaluation tools for audit/monitoring activities and ensures adherence to regulatory requirements.
Identifies and defines audit scope and criteria, reviews and analyzes evidence and documents audit findings. Makes recommendations for improvement and correction where identified.
Provides comprehensive advice to assigned departments regarding compliance risks concerning contract provisions and federal and State regulations.
Performs root cause analysis when compliance, accreditation, or clinical gaps are identified and provides results to leadership.
Drive process improvements
Assists with monitoring activities involving the effective execution of corrective action requirements.
Coordinates on-time closure of actions.
May lead clinical quality process improvement initiatives.
Join a diverse team of engineers and specialists who bring their experience, unique backgrounds, and individual problem-solving mindset to collaborate with different teams and ensure quality and compliance higher than the FDA standards.
Key qualifications:
Bachelor's degree in a relevant scientific or healthcare field.
4+ years of experience in clinical quality assurance or related roles.
Proficient in Good Clinical Practice (GCP) guidelines and regulatory requirements.
Strong quality assurance and analytical skills.
Excellent communication and collaboration abilities.
Experience with regulatory and technical writing.
Preferred qualifications:
Masters in Regulatory Affairs or Clinical Affairs
Experience in significant-risk medical device clinical trial
Experience with international clinical trials (outside the USA).
Pay Transparency: The following details are for Texas individuals only:
Texas Pay Transparency
For full-time employees, your compensation package will include two major components: salary and equity. Guidance on salary for this role will be determined according to the level you enter the organization (with the ability to gain more through time as you contribute).
Full-Time Employees are eligible for equity and benefits listed below in addition.
What we offer:
An opportunity to change the world and work with some of the smartest and most talented experts from different fields.
Growth potential. We rapidly advance team members who have an outsized impact.
Excellent medical, dental, and vision insurance through a PPO plan; parental leave.
Flexible time off + paid holidays.
Equity + 401(k) plan.
Commuter Benefits.
Meals provided.
Multiple studies have found that a higher percentage of women and BIPOC candidates won't apply if they don't meet every listed qualification. Neuralink values candidates of all backgrounds. If you find yourself excited by our mission but you don't check every box in the description, we encourage you to apply anyway!
Neuralink provides equal opportunity in all of our employment practices to all qualified employees and applicants without regard to race, color, religion, gender, national origin, age, disability, marital status, military status, genetic information or any other category protected by federal, state and local laws. This policy applies to all aspects of the employment relationship, including recruitment, hiring, compensation, promotion, transfer, disciplinary action, layoff, return from layoff, training and social, and recreational programs. All such employment decisions will be made without unlawfully discriminating on any prohibited basis.