Site Reliability Engineer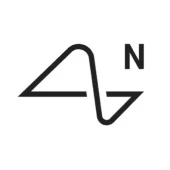 Neuralink
Software Engineering
Fremont, CA, USA
Posted on Thursday, August 24, 2023
Company Description:
We are creating the future of brain-computer interfaces: building devices now that have the potential to help people with paralysis regain mobility and independence and invent new technologies that could expand our abilities, our community, and our world.
Team Description:
The Infrastructure Team builds the foundation that enables the company to operate safely, robustly and move at light-speed. We run a mixture of cloud-based and on-prem systems and have a user base spanning from highly technically proficient engineers to non-technical scientists and doctors; but all of them need solid systems, rugged networking, and bullet-proof software to do their jobs. This role will integrate tightly with teams across the company, and span all layers of the work environment stack, from deployment of physical hardware on the manufacturing line, to custom tooling built to facilitate neural recordings from implants.
Job Responsibilities and Description:
Collaborate closely with cross-functional teams to ensure the seamless operation of our systems, enabling the company to move at light-speed.
Solve problems spanning from physical hardware deployment on the manufacturing line to high-level cloud architecture for distributed systems.
Drive initiatives to encourage best practices, such as revamping the operating system deployment and provisioning for our surgical robot, ensuring optimal performance and reliability.
Extract critical metrics from systems and monitors, such as our microfab cleanroom to monitor and enhance operational efficiency for implant & thread manufacturing.
Partner with the teams across the company to build a robust infrastructure, such as with the Clinical team for our Patient Registry, enabling the identification of suitable participants for our groundbreaking research.
Build and contribute to systems such as the Webgrid application used to perform Brain-Computer Interface (BCI) tasks.
Provide technical leadership and drive best practices in software engineering across the entire company.
Key Qualifications:
Experience using IAC tools such as Terraform, Docker, Packer, Ansible, Cloud-Init, Kickstart.
Fluency in shell scripting, git, and at least one of Ruby/Python.
Robust software engineering skills, and a track record of building custom tools that fit internal needs across a large range of teams including CI/CD systems, logging pipelines, etc.
Experience administrating modern Linux systems in production environments.
A solid understanding of core networking protocols, TCP/IP, UDP, ARP, DNS, DHCP, and an understanding of the OSI model of networking.
Experience building hybrid cloud/on-prem infrastructure, in a codified manner, and with an understanding of the trade-offs of cloud vs on-prem solutions.
Strong computer security fundamentals, and a drive for building systems that are simpler, faster and more secure.
Preferred Qualifications:
Working knowledge of compiled languages, ideally Rust or C/C++
Working knowledge of major cryptographic protocols and authentication schemes such as TLS, x509, 802.1x, U2F, SAML
Systems administration experience on Windows and macOS
Experience supporting production lines, medical systems, and/or laboratory settings

Pay Transparency:
Based on California law, the following details are for California individuals only:
California base salary range:
For full-time employees, your compensation package will include two major components: salary and equity. Guidance on salary for this role will be determined according to the level you enter the organization (with the ability to gain more through time as you contribute).
Full-Time Employees are eligible for equity and benefits listed below in addition.
What we offer:
An opportunity to change the world and work with some of the smartest and most talented experts from different fields.
Growth potential. We rapidly advance team members who have an outsized impact.
Excellent medical, dental, and vision insurance through a PPO plan; parental leave.
Flexible time off + paid holidays.
Equity + 401(k) plan.
Commuter Benefits.
Meals provided.
Multiple studies have found that a higher percentage of women and BIPOC candidates won't apply if they don't meet every listed qualification. Neuralink values candidates of all backgrounds. If you find yourself excited by our mission but you don't check every box in the description, we encourage you to apply anyway!
Neuralink provides equal opportunity in all of our employment practices to all qualified employees and applicants without regard to race, color, religion, gender, national origin, age, disability, marital status, military status, genetic information or any other category protected by federal, state and local laws. This policy applies to all aspects of the employment relationship, including recruitment, hiring, compensation, promotion, transfer, disciplinary action, layoff, return from layoff, training and social, and recreational programs. All such employment decisions will be made without unlawfully discriminating on any prohibited basis.