Procurement Intern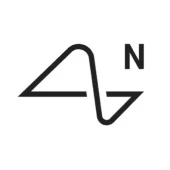 Neuralink
Operations
Austin, TX, USA
Posted on Saturday, August 26, 2023
Company Description:
We are creating the future of brain-computer interfaces: building devices now that have the potential to help people with paralysis regain mobility and independence and invent new technologies that could expand our abilities, our community, and our world.
Team Description:
The Procurement Team sources and acquires raw materials, equipment, and services for research and development purposes. The team manages supplier relationships, optimizes the supply chain, and finds cost-effective solutions to support the mission of the company.
Job Description and Responsibilities:
We are seeking a dedicated and motivated intern to support our Procurement Team during the fall semester. The intern will assist in procurement activities, vendor management, contract negotiations, and order placement. This role offers a unique opportunity to gain hands-on experience in a dynamic and fast-paced procurement environment while contributing to the team's operational efficiency.
The intern will be responsible for the following tasks:
Assist with the management of Robot Surgery Engineering and Construction/Facilities orders
Sourcing and negotiating contracts with vendors, and placing orders in the Procurify
Following up with vendors to ensure timely delivery
Supporting smaller procurement projects, such as ensuring compliance and developing new procurement policies
Collaborating with team members to maintain operational efficiency
The intern will also be expected to:
Communicate effectively with vendors and team members
Be organized and detail-oriented
Be able to work independently and as part of a team
Must have the ability to analyze and interpret data and report findings
Be able to learn quickly and adapt to new situations
During the internship, the intern will have the opportunity to:
Gain hands-on experience in procurement processes, sourcing, negotiation, and contract management
To contribute to the efficient and effective procurement of goods and services for the company, maintaining operational efficiency in a dynamic, fast-paced procurement environment
Specific Project Opportunities:
As the intern becomes familiar with the Procurement process for the Robot Teams, the intern will start to contribute to developing processes for maintaining stock of commonly used components used in Robot Builds.
Currently, the Robot team maintains an inventory of their common part numbers in a Spreadsheet. The intern could work with the person responsible for stocking components to upload a CSV file with items that need to be ordered to replenish stock. The intern will need to incorporate lead time and bulk pricing in order to develop an effective workflow.
Eventually, the Intern will work with vendors such as Mouser, Digikey, and Mcmaster to set up Automated Purchase Order requests to fulfill weekly orders.
Key Qualifications:
Enrolled in a Bachelor's or Master's program in supply chain management, procurement, or a related field
Strong communication skills and ability to effectively engage with vendors and team members
Highly motivated to succeed, fast learner, and team player with a positive attitude
Proficiency in GSuite and other procurement software
Familiarity with procurement processes and best practices
Preferred Qualifications:
Minimum of 2 years of relevant internship experience in a biotech company or similar industry
Knowledge of GMP (Good Manufacturing Practices) or other regulatory requirements related to procurement
Familiarity with ERP tools, procurement processes, and systems.
Pay Transparency: The following details are for Texas individuals only:
Texas Pay Transparency
For full-time employees, your compensation package will include two major components: salary and equity. Guidance on salary for this role will be determined according to the level you enter the organization (with the ability to gain more through time as you contribute).
Full-Time Employees are eligible for equity and benefits listed below in addition.
What we offer:
An opportunity to change the world and work with some of the smartest and most talented experts from different fields.
Growth potential. We rapidly advance team members who have an outsized impact.
Excellent medical, dental, and vision insurance through a PPO plan; parental leave.
Flexible time off + paid holidays.
Equity + 401(k) plan.
Commuter Benefits.
Meals provided.
Multiple studies have found that a higher percentage of women and BIPOC candidates won't apply if they don't meet every listed qualification. Neuralink values candidates of all backgrounds. If you find yourself excited by our mission but you don't check every box in the description, we encourage you to apply anyway!
Neuralink provides equal opportunity in all of our employment practices to all qualified employees and applicants without regard to race, color, religion, gender, national origin, age, disability, marital status, military status, genetic information or any other category protected by federal, state and local laws. This policy applies to all aspects of the employment relationship, including recruitment, hiring, compensation, promotion, transfer, disciplinary action, layoff, return from layoff, training and social, and recreational programs. All such employment decisions will be made without unlawfully discriminating on any prohibited basis.