Design Assurance Engineer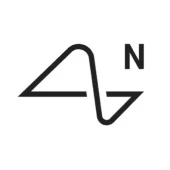 Neuralink
Design
Fremont, CA, USA
Posted on Thursday, September 7, 2023
Company Description:
We are creating the future of brain-computer interfaces: building devices now that have the potential to help people with paralysis regain mobility and independence and invent new technologies that could expand our abilities, our community, and our world.
Team Info:
We are creating the future of brain-computer interfaces: building devices now that have the potential to help people with paralysis regain mobility and independence, and inventing new technologies that could expand our abilities, our community, and our world.
Job Description and Responsibilities:
From day one, you will be boots-on-the-ground with engineers in support of our products. You will execute and improve design control activities and work with multiple engineering teams (Surgery, Implant, Robot), learning the existing frameworks and developing a sustainable and scalable process. The ideal candidate is someone with an engineering mindset, strong design controls and risk management skills, able to parse important details from ambiguity, and comfortable collaborating with product development engineers and manufacturing engineers. You will help the nascent products in the pipeline efficiently complete medical-grade design and manufacturing processes and, by doing so, ensure the highest standard of product reliability and performance.
Ensure that compliance to customer, risk management, quality and design control requirements is demonstrated in design and development projects
Help to ensure successful transfer of the design to manufacturing
Participate in decisions on scope of work, selection of materials/equipment/test methodology, design reviews, and in decisions on design changes to meet revised specifications
Responsible as part of a cross-functional team for developing, applying, revising and maintaining quality and regulatory standards for designing and processing materials/products into partially or finished medical device products
Implements methods by working alongside engineers for inspecting, testing and evaluating the precision and accuracy of products and/or production equipment
Diagnose and resolve manufacturing and quality system issues
Participate in performing design reviews and pre-validation assessments to ensure the safe and environmentally sound start-up of new processes
Generate and maintain risk management files supporting product development, including Risk Management Plans/Reports, Hazard Analyses, FMEAs, Design Trace Matrices, Post Market Surveillance plans and other related documents
Provide guidance and generate reports for topics involving statistical analysis, including sample size requirements, process capability analysis, regression analysis, tolerance Interval Analysis, ANOVA
Support Product/ Process Development Engineering in Optimization activities by guiding Design of Experiments of various process parameters and analyzing data
Follows all safety and production standard operating procedures
First principles when designing a process ensuring it's not cumbersome for non QS members, and can support rapid iterations.
Defining problems as much as solving them.
Know that what matters is delivering a solution that works every time and is efficient for engineers.
Cross-disciplinary team member. You are excited to work with and learn from software, mechanical, electrical, materials, biological engineers, and neuroscientists. You are comfortable communicating across teams.
Resourceful, flexible and adaptable; no task is too big or too small.
Key Qualifications:
Bachelor's Degree in science or engineering, or equivalent in experience and ability.
Strong understanding of engineering first principles.
Excellent verbal and written communication.
Relentless attention to quality.
Experience building processes that are scalable.
Preferred Qualifications:
2+ years of experience with rigorous design control processes in the medical device industry.
1+ years of experience working in risk management.
Experience with medical device best practices and regulatory requirements for FDA and/or international bodies. For example, Design Controls, GMP, GCP.
Pay Transparency:
Based on California law, the following details are for California individuals only:
California base salary range:
For full-time employees, your compensation package will include two major components: salary and equity. Guidance on salary for this role will be determined according to the level you enter the organization (with the ability to gain more through time as you contribute).
Full-Time Employees are eligible for equity and benefits listed below in addition.
What we offer:
An opportunity to change the world and work with some of the smartest and most talented experts from different fields.
Growth potential. We rapidly advance team members who have an outsized impact.
Excellent medical, dental, and vision insurance through a PPO plan; parental leave.
Flexible time off + paid holidays.
Equity + 401(k) plan.
Commuter Benefits.
Meals provided.
Multiple studies have found that a higher percentage of women and BIPOC candidates won't apply if they don't meet every listed qualification. Neuralink values candidates of all backgrounds. If you find yourself excited by our mission but you don't check every box in the description, we encourage you to apply anyway!
Neuralink provides equal opportunity in all of our employment practices to all qualified employees and applicants without regard to race, color, religion, gender, national origin, age, disability, marital status, military status, genetic information or any other category protected by federal, state and local laws. This policy applies to all aspects of the employment relationship, including recruitment, hiring, compensation, promotion, transfer, disciplinary action, layoff, return from layoff, training and social, and recreational programs. All such employment decisions will be made without unlawfully discriminating on any prohibited basis.