Study Manager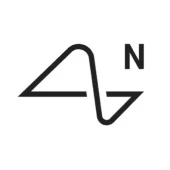 Neuralink
Administration
Austin, TX, USA
Posted on Sunday, September 10, 2023
Company Description:
We are creating the future of brain-computer interfaces: building devices now that have the potential to help people with paralysis regain mobility and independence and invent new technologies that could expand our abilities, our community, and our world.
Team Description:
The Preclinical team is responsible for the design, conduct, documentation, analysis, and reporting of preclinical studies. It is our responsibility to provide a means for ensuring the implantation of Neuralink devices into animals, and ultimately humans is safe, effective, and robust.
Job Description and Responsibilities:
The Study Manager will interact with Neuralink's technical and clinical teams, as well as senior staff, to ensure that preclinical bench, pilot, R&D, and safety studies are carried out, critical data is gathered to support regulatory filings, and methods comply with good laboratory practices (GLP), if applicable. You will work closely with a Study Director to compile data, handle reporting, communicate cross-functionally, establish timelines, and eliminate roadblocks that halt progress. The Study Manager is the main point of contact for assigned studies.
Designing studies
Writing Protocols
Interacting directly with the Sponsor, SD, and other teams to get the important information needed for a study, including:

Communicating and ensuring timelines are followed
SOPs are in place and followed
Staff training to be completed

Following up with key players throughout the study duration and leading key meetings
Reviewing reports cross-functionally
Helping write reports, when appropriate
Generating deviation reports in response to QA audits
Internally improving our information process, execution, and finalization of details and documents, generating tracked documents on our internal laboratory management system
Representing our team across company communication channels
Key Qualifications:
Evidence of exceptional technical depth in neuroscience, biomedical engineering, or a related field.
3+ years of academic or industry experience managing research projects.
Experience working with, or a working knowledge of, medical devices.
A strong understanding of the scientific method and engineering first principles.
Demonstrated ability to effectively manage a project, lab, or study.
Exceptional technical writing and data analysis abilities.
Natural capacity to communicate cross-functionally between teams and departments.
Organized and independent worker.
Can deliver high-quality results rapidly and consistently without sacrificing quality.
Basic computer skills. Proficient in Google Docs and Sheets, Google Drive, and Gmail.
Preferred Qualifications:
Experience with, or, an understanding of, GLP and FDA guidelines.
Experience working alongside technical and operational teams.
Coding (SAS, R, Matlab, Python, SQL) and automated process development.
Physical Requirements: Ability to travel to/from work in Fremont and Austin.
Work Environment: Office, but could include vivarium, laboratory, and operating room.
Pay Transparency: The following details are for Texas individuals only:
Texas Pay Transparency
For full-time employees, your compensation package will include two major components: salary and equity. Guidance on salary for this role will be determined according to the level you enter the organization (with the ability to gain more through time as you contribute).
Full-Time Employees are eligible for equity and benefits listed below in addition.
What we offer:
An opportunity to change the world and work with some of the smartest and most talented experts from different fields.
Growth potential. We rapidly advance team members who have an outsized impact.
Excellent medical, dental, and vision insurance through a PPO plan; parental leave.
Flexible time off + paid holidays.
Equity + 401(k) plan.
Commuter Benefits.
Meals provided.
Multiple studies have found that a higher percentage of women and BIPOC candidates won't apply if they don't meet every listed qualification. Neuralink values candidates of all backgrounds. If you find yourself excited by our mission but you don't check every box in the description, we encourage you to apply anyway!
Neuralink provides equal opportunity in all of our employment practices to all qualified employees and applicants without regard to race, color, religion, gender, national origin, age, disability, marital status, military status, genetic information or any other category protected by federal, state and local laws. This policy applies to all aspects of the employment relationship, including recruitment, hiring, compensation, promotion, transfer, disciplinary action, layoff, return from layoff, training and social, and recreational programs. All such employment decisions will be made without unlawfully discriminating on any prohibited basis.