CNC Machinist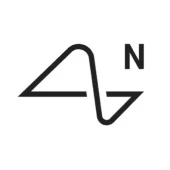 Neuralink
Fremont, CA, USA
Posted on Tuesday, September 12, 2023
Company Description:
We are creating the future of brain-computer interfaces: building devices now that have the potential to help people with paralysis regain mobility and independence and invent new technologies that could expand our abilities, our community, and our world.
Team Description:
The Machine Shop is responsible for supporting the entire company from machining high-precision Robot prototype parts to small batch runs for the Brain Interfaces team, and providing design and fabrication support for Animal Care teams. The Machine Shop team operates with a great sense of urgency. Our Machinists enable engineers to iterate quickly as we strive to create the world's best and most manufacturable Brain-Computer Interface. Our goal is to enable people with paralysis to directly use their neural activity to operate computers and mobile devices with speed and ease.
Job Responsibilities and Description:
Program, set up and run your own parts.
Responsible for parts in your queue which involves material purchasing, proper tooling selection, programming toolpaths, machine setup, inspection, full end-to-end manufacturing.
Works with engineers and other members of the R&D team to build and iterate prototype parts.
Small collaborative team with a strong focus on great work culture.
Key Qualifications:

5 years of relevant machine shop experience.
Experience with at least one CAM software and one CNC control.
Read and interpret engineering drawings.
Experience in a prototyping environment (creative custom workholding solutions)
Preferred Qualifications:
Experience using a 5-axis CNC machine for prototyping.
5-axis programming/Machining experience.
EDM experience.
Experience with 3D printing, laser cutting, or welding.
Pay Transparency:
Based on California law, the following details are for California individuals only:
California base salary range:
For full-time employees, your compensation package will include two major components: salary and equity. Guidance on salary for this role will be determined according to the level you enter the organization (with the ability to gain more through time as you contribute).
Full-Time Employees are eligible for equity and benefits listed below in addition.
What we offer:
An opportunity to change the world and work with some of the smartest and most talented experts from different fields.
Growth potential. We rapidly advance team members who have an outsized impact.
Excellent medical, dental, and vision insurance through a PPO plan; parental leave.
Flexible time off + paid holidays.
Equity + 401(k) plan.
Commuter Benefits.
Meals provided.
Multiple studies have found that a higher percentage of women and BIPOC candidates won't apply if they don't meet every listed qualification. Neuralink values candidates of all backgrounds. If you find yourself excited by our mission but you don't check every box in the description, we encourage you to apply anyway!
Neuralink provides equal opportunity in all of our employment practices to all qualified employees and applicants without regard to race, color, religion, gender, national origin, age, disability, marital status, military status, genetic information or any other category protected by federal, state and local laws. This policy applies to all aspects of the employment relationship, including recruitment, hiring, compensation, promotion, transfer, disciplinary action, layoff, return from layoff, training and social, and recreational programs. All such employment decisions will be made without unlawfully discriminating on any prohibited basis.