Manufacturing Technician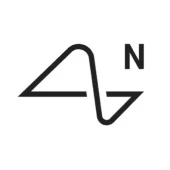 Neuralink
Austin, TX, USA
Posted on Saturday, September 16, 2023
Company Description:
We are creating the future of brain-computer interfaces: building devices now that have the potential to help people with paralysis regain mobility and independence and invent new technologies that could expand our abilities, our community, and our world.
Team Description:
Neuralink is developing high-bandwidth brain-computer interfaces (BCI) to help those with brain injuries in the near term and reduce AI risk to humanity in the long term. Implant technology and our ability to manufacture high-quality implants in volume at low cost are at the core of enabling this vision. As a Manufacturing Technician for the Implant team at Neuralink, you will be responsible for manufacturing our implants and accessories.
The implanted device contains the micron-scale electrode threads and the electronics assembly containing the battery, chips, and circuit boards. In addition, the role will coordinate production needs and demand fulfillment, and transform R&D processes into a high-quality rapid production environment. You will be engaged with many responsibilities day to day, including flip chip bonding, part cleaning and preparation, electronics potting, mounting implants to the surgical mechanisms, as well as component and assembly level testing of the electronics. You will ensure completed devices have traceability and meet acceptance criteria, while also supporting maintenance of the equipment used for manufacturing and communicating with stakeholders across the company.
The Brain Interfaces Mechanical Engineering Team is responsible for the design, prototyping, testing, manufacturing, and delivery of the Neuralink Implant, Charger, and product accessories. We value rapid iterations on all aspects of this process to build high quality, safe, and advanced products. We collaborate with technical and operational teams across Neuralink to meet engineering, clinical, regulatory, and user needs.
Job Responsibilities and Description:
Mechanical/electrical assembly of implant and charger components, subassemblies, and integration of final assemblies
Build small implant subassemblies involving custom micron-scale electrode arrays and SoC with high precision
Operate equipment, such as flip-chip bonder and laser welder
Execute equipment maintenance and calibration
Package final products for delivery
Maintain parts inventory
Run functional testing of built hardware, including setup, instrumentation, and test execution
Keep a clean, organized, and thoroughly maintained workspace
Ensure product quality and conformance to design requirements
Assist engineering with development builds and other tasks
Key Qualifications:
Technical: Proven hands-on dexterity and strong mechanical aptituded
Precision: High attention to detail and ability to work with small, intricate parts and assemblies
Adaptable: Willingness to adapt to frequently changing procedures and priorities; thrives in a dynamic and constantly changing environment
Resourceful, flexible, and adaptable; no task is too big or too small
Basic familiarity with Microsoft Suite or Google Docs (Word documents, spreadsheets, presentations)
Preferred Qualifications:
1+ years of experience in a manufacturing environment
Demonstrated ability to read, interpret, and work from drawings and work instructions
Experience with small and delicate assemblies where precision is critical
Experience working in a team-based environment to achieve common goals
Demonstrated ability to visually detect defects and repair in a fast paced environment, and report them when necessary
Demonstrated ability to use electronic tools and basic software to document, communicate, identify, and resolve quality issues and defects
Expected Work Hours: 50 - 60 hours per week
Pay Transparency: The following details are for Texas individuals only:
Texas Pay Transparency
For full-time employees, your compensation package will include two major components: salary and equity. Guidance on salary for this role will be determined according to the level you enter the organization (with the ability to gain more through time as you contribute).
Full-Time Employees are eligible for equity and benefits listed below in addition.
What we offer:
An opportunity to change the world and work with some of the smartest and most talented experts from different fields.
Growth potential. We rapidly advance team members who have an outsized impact.
Excellent medical, dental, and vision insurance through a PPO plan; parental leave.
Flexible time off + paid holidays.
Equity + 401(k) plan.
Commuter Benefits.
Meals provided.
Multiple studies have found that a higher percentage of women and BIPOC candidates won't apply if they don't meet every listed qualification. Neuralink values candidates of all backgrounds. If you find yourself excited by our mission but you don't check every box in the description, we encourage you to apply anyway!
Neuralink provides equal opportunity in all of our employment practices to all qualified employees and applicants without regard to race, color, religion, gender, national origin, age, disability, marital status, military status, genetic information or any other category protected by federal, state and local laws. This policy applies to all aspects of the employment relationship, including recruitment, hiring, compensation, promotion, transfer, disciplinary action, layoff, return from layoff, training and social, and recreational programs. All such employment decisions will be made without unlawfully discriminating on any prohibited basis.