Software Engineering Intern, Implant and Robot Manufacturing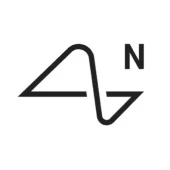 Neuralink
Software Engineering
Fremont, CA, USA
Posted on Wednesday, September 27, 2023
Company Description:
We are creating the future of brain-computer interfaces: building devices now that have the potential to help people with paralysis regain mobility and independence and invent new technologies that could expand our abilities, our community, and our world.
Team Description:
Software Engineering Interns at Neuralink have the opportunity to partner with our electrical, microfabrication, chip designers, and neuro and mechanical engineers - to accelerate our pathway to human-ready brain-computer interfaces. They work in a fast-paced, interdisciplinary environment to autonomously own and deliver critical value for the company's mission.
Job Responsibilities:
The Implant and Robot Manufacturing Software Intern will work closely with the Process & Change Engineers and the Quality Systems team to create internal tools used for manufacturing medical devices. The projects an intern would work on include:
Design Master Record (DMR)

The DMR is a combined record / list of all documents necessary to reliably manufacture devices which meet all safety, functional, and regulatory requirements of the device build plans.
There are current processes for recording device DMRs, but none that easily scale or demonstrate what needs review after documents which have changed.
Design History Record (DHR) [second priority]

The DHR is a medical device's unit-specific lifecycle. Bolstering the ability for all Neuralink manufacturing production to receive, inspect, produce, package, and deliver medical devices, while keeping a trail of where components have been, is vital to supporting in-human surgeries.
Neuralink needs the ability to organize, define, and change medical device hardware / software to enable continuous improvement and to release new devices that can change the health outcomes of millions of people with disabilities.
The projects you will work on will enable engineers to understand the required documentation for new device build plans and demonstrate the propagation of changes for devices undergoing the engineering change process.
Key qualifications:
Strong software engineering skills and computer science fundamentals.
Ability to deliver with a strong sense of urgency in a fast-paced environment
Ability to autonomously scope and deliver software projects with complex requirements and several stakeholders
Ability to establish requirements in ambiguous problem spaces
Ability to clearly communicate projects to both technical and non-technical audiences
Ability to receive feedback and iterate quickly
Ability to lead project deliverables
9+ months experience of application of technical skills outside of the classroom

(examples: laboratory, research, extracurricular project teams, open source contributions, volunteering, personal projects or prior internship/work experience)
Preferred qualifications:
Familiarity with 21 CFR 820 design controls
1+ previous technical internship
Experience with software version control and merge requests
Pay Transparency:
Based on California law, the following details are for California individuals only:
California base salary range:
For full-time employees, your compensation package will include two major components: salary and equity. Guidance on salary for this role will be determined according to the level you enter the organization (with the ability to gain more through time as you contribute).
Full-Time Employees are eligible for equity and benefits listed below in addition.
What we offer:
An opportunity to change the world and work with some of the smartest and most talented experts from different fields.
Growth potential. We rapidly advance team members who have an outsized impact.
Excellent medical, dental, and vision insurance through a PPO plan; parental leave.
Flexible time off + paid holidays.
Equity + 401(k) plan.
Commuter Benefits.
Meals provided.
Multiple studies have found that a higher percentage of women and BIPOC candidates won't apply if they don't meet every listed qualification. Neuralink values candidates of all backgrounds. If you find yourself excited by our mission but you don't check every box in the description, we encourage you to apply anyway!
Neuralink provides equal opportunity in all of our employment practices to all qualified employees and applicants without regard to race, color, religion, gender, national origin, age, disability, marital status, military status, genetic information or any other category protected by federal, state and local laws. This policy applies to all aspects of the employment relationship, including recruitment, hiring, compensation, promotion, transfer, disciplinary action, layoff, return from layoff, training and social, and recreational programs. All such employment decisions will be made without unlawfully discriminating on any prohibited basis.