Surgical Technician (Per-Diem)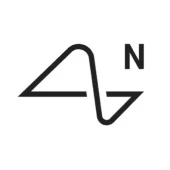 Neuralink
Fremont, CA, USA
Posted on Saturday, September 30, 2023
Company Description:
We are creating the future of brain-computer interfaces: building devices now that have the potential to help people with paralysis regain mobility and independence and invent new technologies that could expand our abilities, our community, and our world.
Team Description:
The robotics and surgery engineering team is responsible for making sure Neuralink's various implanted devices get installed safely and efficiently in our customers. This means our job as a team is not limited just to the insertion of the implant's electrodes, but instead is to own the full "parking lot to parking lot" experience of a potential Neuralink customer in a way that scales. We started by focusing on electrode implantation, but for Neuralink devices to help the millions we hope it can, the entire experience of getting Neuralink devices must be safe, quick, and non-traumatic. While we use the "parking lot to parking lot" idiom, this actually includes everything from pre-screening, to the design and building of vertically integrated clinics, to the actual day-of experience of getting our devices (pre-op, op, and post-op). We are responsible for all of this!
Job Responsibilities and Description:
Neuralink is seeking motivated Surgical Technicians who thrive working in a fast-paced, innovative research environment. Surgical technicians in this role would work closely with a multidisciplinary team to support the research and development of brain computer interfaces in animal models. Surgical technicians will join a world-class team responsible for implanting neural interfaces into animal models and maintaining world-class standards for humane and ethical treatment of research animals. No experience with animal studies necessary. We will teach you everything you need to know!
Key Qualifications:
1+ years of acute Operating Room experience.
Proficient in neurosurgery.
Evidence of exceptional ability in a science related field e.g. biology, etc.
American Heart Association BLS certification required.
Preferred Qualifications:
Surgical Technician Certification (CST) preferred.
Experience handling animals in a research environment.
Expected Work Hours: Per Diem (less than 19 hours per week)
Pay Transparency:
Based on California law, the following details are for California individuals only:
California base salary range:
For full-time employees, your compensation package will include two major components: salary and equity. Guidance on salary for this role will be determined according to the level you enter the organization (with the ability to gain more through time as you contribute).
Full-Time Employees are eligible for equity and benefits listed below in addition.
What we offer:
An opportunity to change the world and work with some of the smartest and most talented experts from different fields.
Growth potential. We rapidly advance team members who have an outsized impact.
Excellent medical, dental, and vision insurance through a PPO plan; parental leave.
Flexible time off + paid holidays.
Equity + 401(k) plan.
Commuter Benefits.
Meals provided.
Multiple studies have found that a higher percentage of women and BIPOC candidates won't apply if they don't meet every listed qualification. Neuralink values candidates of all backgrounds. If you find yourself excited by our mission but you don't check every box in the description, we encourage you to apply anyway!
Neuralink provides equal opportunity in all of our employment practices to all qualified employees and applicants without regard to race, color, religion, gender, national origin, age, disability, marital status, military status, genetic information or any other category protected by federal, state and local laws. This policy applies to all aspects of the employment relationship, including recruitment, hiring, compensation, promotion, transfer, disciplinary action, layoff, return from layoff, training and social, and recreational programs. All such employment decisions will be made without unlawfully discriminating on any prohibited basis.