Technical Sourcer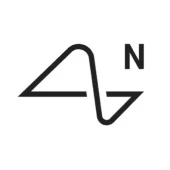 Neuralink
IT
Fremont, CA, USA
Posted on Wednesday, October 25, 2023
Company Description:
We are creating the future of brain-computer interfaces: building devices now that have the potential to help people with paralysis regain mobility and independence and invent new technologies that could expand our abilities, our community, and our world.
Team Description:
Our Recruiting and Sourcing teams come from many different industries to make up a group of experts on Hardware, Software, Research, and Operations hiring. We embed ourselves into our hiring teams to create the best possible alignment and relationship. The team works closely with each other, we believe communication is the key to success.
Job Responsibilities and Description:
Neuralink's Hardware Technology Recruiting team is focused on delivering best-in-class recruiting services to our Engineering teams on the leading edge of technology. You will be responsible for sourcing a wide variety of critically important positions across the Hardware Technology business group. You will focus on the front of the funnel for Hardware Technology disciplines which includes initial phone screens for all applicants, sourced candidates, and referrals. You will need to understand client requirements and support them in their efforts to find the best candidates in the market. You will be accountable for partnering with hiring managers to fill openings in the Hardware Technology organization, direct sourcing activities, effectively screen candidates, and oversee the scheduling and candidate experience of all candidates you interface with. You should maintain excellent communication with candidates and hiring managers throughout the process, as well as collaborate with recruitment peers and People Business Partners.
Key Qualifications:
Full life-cycle recruiting or sourcing experience in a fast-paced, start-up environment.
Attention to detail is mandatory and one must demonstrate meticulous organization skills.
Proven background in using innovative research & sourcing methods to hire for niche areas and 'hard to fill' roles.
Must have the ability to change direction on short notice and adapt to changing priorities.
Solid experience in partnering effectively with all types of teams and levels of professionals.
Highly motivated, professional, with a strong work ethic and customer-focused approach.
Preferred Qualifications:
Experience in hardware engineering is a plus but not necessary.
Education & Experience BA/BS Degree preferred and 5+ years of technical recruiting or sourcing experience.
Pay Transparency:
Based on California law, the following details are for California individuals only:
California base salary range:
For full-time employees, your compensation package will include two major components: salary and equity. Guidance on salary for this role will be determined according to the level you enter the organization (with the ability to gain more through time as you contribute).
Full-Time Employees are eligible for equity and benefits listed below in addition.
What we offer:
An opportunity to change the world and work with some of the smartest and most talented experts from different fields.
Growth potential. We rapidly advance team members who have an outsized impact.
Excellent medical, dental, and vision insurance through a PPO plan; parental leave.
Flexible time off + paid holidays.
Equity + 401(k) plan.
Commuter Benefits.
Meals provided.
Multiple studies have found that a higher percentage of women and BIPOC candidates won't apply if they don't meet every listed qualification. Neuralink values candidates of all backgrounds. If you find yourself excited by our mission but you don't check every box in the description, we encourage you to apply anyway!
Neuralink provides equal opportunity in all of our employment practices to all qualified employees and applicants without regard to race, color, religion, gender, national origin, age, disability, marital status, military status, genetic information or any other category protected by federal, state and local laws. This policy applies to all aspects of the employment relationship, including recruitment, hiring, compensation, promotion, transfer, disciplinary action, layoff, return from layoff, training and social, and recreational programs. All such employment decisions will be made without unlawfully discriminating on any prohibited basis.