Analytical Chemist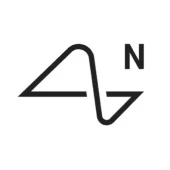 Neuralink
Software Engineering
Austin, TX, USA
Posted on Saturday, October 28, 2023
Company Description:
We are creating the future of brain-computer interfaces: building devices now that have the potential to help people with paralysis regain mobility and independence and invent new technologies that could expand our abilities, our community, and our world.
Team Description:
You will be a part of the Quality Control Team that is responsible for running multiple tests in-house, performing test method validations, finalizing reports, and supporting R&D activities. The QC Team is a dedicated group of highly skilled professionals responsible for ensuring the accuracy, reliability, and compliance of test methods used in the quality control process. With expertise in various analytical techniques, such as chemical characterization (chem char), endotoxin testing, and cytotoxicity evaluation, this team plays a crucial role in maintaining product quality and safety.
Job Description and Responsibilities:
We are seeking a highly skilled and detail-oriented Analytical Chemist to join our team and oversee our Chemical Characterization Lab. As an Analytical Chemist, you will be responsible for directing lab services, performing validations, running analyses, and maintaining all laboratory equipment. Your expertise will contribute to the accurate and reliable characterization of chemical samples.
Chemical Characterization:

Perform various chemical characterization techniques, such as chromatography, spectroscopy, spectrometry, and titration, to accurately identify the chemical structure of non-targeted or unknown chemical compounds based on chemical characterization data
Be able to conduct Extractables and Leachables (E&L) studies based on ISO 10993-18
Apply analytical principles and statistical methods to solve complex chemical analysis problems.
Familiar with wet lab techniques used for sample and chemical handling.
Collaborate with other scientists and cross-functional teams including quality system, pathology, microfab, and material teams to support research and development projects, such as chemical effects from process changes on the assembly line

Method Development and Validation:

Develop and validate analytical methods for the identification and quantification of chemical compounds in various sample matrices.
Optimize existing methods to improve accuracy, precision, and efficiency.
Conduct and maintain comprehensive documentation of method validation studies following regulatory guidelines and industry standards.

Equipment Maintenance:

Ensure proper maintenance and calibration of laboratory instruments and equipment.
Maintain an inventory of laboratory supplies and order necessary materials when needed.

Data Analysis and Reporting:

Analyze, interpret, and document analytical data accurately and promptly.
Prepare detailed reports summarizing experimental procedures, results, and conclusions.
Work with certified toxicologists to develop a Toxicological Risk Assessment of medical devices.
Present findings and recommendations to internal teams as required.
Key Qualifications:
Bachelor's or Master's degree in Analytical Chemistry, Organic Chemistry, or a related field (3+ years).
In-depth knowledge of analytical techniques such as chromatography, spectroscopy, spectrometry, and titration.
Solid knowledge of chemistry's first principles including organic synthesis, solving chemical structure from spectra, reaction kinetics, bond fragmentation, chemical reactivity thermodynamics, etc.
Familiarity with method development, validation, and statistical analysis.
Strong attention to detail and ability to maintain accurate records.
Adherence to laboratory safety protocols and understanding of regulatory compliance.
Proficient in Google Docs, ChemDraw or equivalent chemistry software, Google Drive, ChemDraw, and Gmail.
Preferred qualifications:
Ph.D. preferred
Experience with chemical characterization
Experience managing a lab
Experience with Chromeleon
Physical Requirements: Ability to travel to/from and work in Fremont and Austin. Exposure to animal bodily fluids, including blood.
Pay Transparency: The following details are for Texas individuals only:
Texas Pay Transparency
For full-time employees, your compensation package will include two major components: salary and equity. Guidance on salary for this role will be determined according to the level you enter the organization (with the ability to gain more through time as you contribute).
Full-Time Employees are eligible for equity and benefits listed below in addition.
What we offer:
An opportunity to change the world and work with some of the smartest and most talented experts from different fields.
Growth potential. We rapidly advance team members who have an outsized impact.
Excellent medical, dental, and vision insurance through a PPO plan; parental leave.
Flexible time off + paid holidays.
Equity + 401(k) plan.
Commuter Benefits.
Meals provided.
Multiple studies have found that a higher percentage of women and BIPOC candidates won't apply if they don't meet every listed qualification. Neuralink values candidates of all backgrounds. If you find yourself excited by our mission but you don't check every box in the description, we encourage you to apply anyway!
Neuralink provides equal opportunity in all of our employment practices to all qualified employees and applicants without regard to race, color, religion, gender, national origin, age, disability, marital status, military status, genetic information or any other category protected by federal, state and local laws. This policy applies to all aspects of the employment relationship, including recruitment, hiring, compensation, promotion, transfer, disciplinary action, layoff, return from layoff, training and social, and recreational programs. All such employment decisions will be made without unlawfully discriminating on any prohibited basis.