Technical Support Representative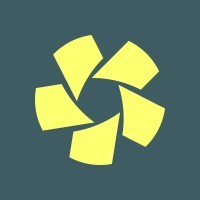 Orum
IT, Customer Service
Philippines
Posted on Tuesday, July 25, 2023
Orum Customer Support Team's Mission is to inform, assist, and guide customers through the power of unparalleled customer service. Our responsive and knowledgeable representatives drive customer loyalty through providing effortless support experiences and delivering swift, holistic, and lasting resolutions.
Operate above the line - we take ownership, seek solutions, and lean into tough conversations.
Active listeners - we ask questions and look for underlying concerns that connect to a larger customer need
Dedicated to the Mission - we provide constant updates and deliver swift resolutions.
Ambassador - we represent Orum to our customers and leverage cross-functional relationships to ensure feedback is delivered and heard.
Technical and industry experts - we master the product, integrations, sales techniques, and trending strategies.
The Technical Support Representative will be responsible for executing a support system that is designed to be as effortless as possible for our customers.
Please keep reading...
Research shows that while men apply to jobs when they meet an average of 60% of the criteria, women and other marginalized candidates tend to only apply when they check every box. We don't want you to look at each of the points below to figure out whether or not you're qualified.
Your daily duties will include:
Cool and collected operation of a high volume, multi-channel ticket queue as an integral member of a larger team.
Serving as an escalation point for more highly intricate support requests.
Troubleshooting complex software integrations.
Oversight and operation of a cross-functional ticket queue which includes matters that take 1 month or more to resolve.
Assisting with the creation of knowledge base content for internal and external user self-service.
Mastery of the Orum product as well as complicated integrated technologies to become a resource to our customers and other representatives of the company.
What You'll Build At Orum:
Develop cross-functional relationships and leverage professional time management practices to deliver on our Key Performance Indicators.
Provide holistic resolutions to our customers that fully solve their support requests and also consider any downstream effects that may arise.
Operate and deliver an effortless, world-class customer experience that results in high customer satisfaction ratings.
Master the product and integrations to become an escalation point that oversees the continued successful operation of the support team.
Critically evaluate the customer support organization's processes and interactions to further develop best practices and the effortless customer experience.
Assist in the creation and curation of the company's internal and external knowledge base articles.
Participate in the training, coaching, and growth of existing and future support representatives.
Must Have:
2+ years of experience in Technical Support
Zendesk/FreshDesk experience
Live chat, email support channel experience
Experience Troubleshooting APIs
Experience with real-time troubleshooting, video conference troubleshooting, remote access troubleshooting ("remote in")
Nice To Have:
Experience in designing, developing, and deploying SSRS reports.
Proficiency in writing and optimizing complex SQL queries.
Salesforce (SFDC) experience
Experience with telephony, VoiP, Network troubleshooting
Windows or Mac admin experience
Experience with any of our integrations: Outreach, SalesLoft, HubSpot