Technical Support Representative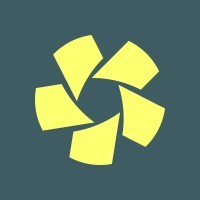 Orum
IT, Customer Service
United States
Posted on Friday, September 1, 2023
Orum
is making sales human again through conversations. We are an AI-driven, live conversation platform that accelerates sales teams by empowering salespeople to achieve more. Orum increases sales efficiency, speeds up pipeline growth, and lowers customer acquisition costs for various companies ranging in size from start-ups to large enterprises. Sales teams using Orum see consistent conversations, more meetings booked, and shorter rep ramp time - all while having fun and not burning out. We are beyond excited to hire an empowered, remote-first community to support Orum's next growth phase!
Our Mission is to accelerate sales teams by empowering salespeople to achieve more.
Our Vision is to be an iconic company that makes work more human, meaningful, and connected.
Orum Customer Support Team's Mission is to inform, assist, and guide customers through the power of unparalleled customer service. Our responsive and knowledgeable representatives drive customer loyalty through providing effortless support experiences and delivering swift, holistic, and lasting resolutions.
Operate above the line - we take ownership, seek solutions, and lean into tough conversations.
Active listeners - we ask questions and look for underlying concerns that connect to a larger customer need
Dedicated to the Mission - we provide constant updates and deliver swift resolutions.
Ambassador - we represent Orum to our customers and leverage cross-functional relationships to ensure feedback is delivered and heard.
Technical and industry experts - we master the product, integrations, sales techniques, and trending strategies.
The Technical Support Representative will be responsible for executing a support system that is designed to be as effortless as possible for our customers.
Candidates must be based in the USA. This position is not open to other countries at this time.
Salary: The base salary range is $50,000 - $60,000 USD. If you're selected, we'll make an offer within this range that matches the experience you're coming with. We respect your time and don't intend to waste it.
Please keep reading...
Research shows that while men apply to jobs when they meet an average of 60% of the criteria, women and other marginalized candidates tend to only apply when they check every box. We don't want you to look at each of the points below to figure out whether or not you're qualified.
What You'll Build At Orum:
Develop cross-functional relationships and leverage professional time management practices to deliver on our Key Performance Indicators.
Provide holistic resolutions to our customers that fully solve their support requests and also consider any downstream effects that may arise.
Operate and deliver an effortless, world-class customer experience that results in high customer satisfaction ratings.
Master the product and integrations to become an escalation point that oversees the continued successful operation of the support team.
Critically evaluate the customer support organization's processes and interactions to further develop best practices and the effortless customer experience.
Assist in the creation and curation of the company's internal and external knowledge base articles.
Participate in the training, coaching, and growth of existing and future support representatives.
Must Have:
5+ years in Customer Support, proficient with ticketing systems
Solid experience in Tier 2 or Tier 3 support roles
Ability to troubleshoot issues related to SaaS platforms, complex software integrations, and APIs
Familiarity with Zendesk and FreshDesk
Skilled in real-time troubleshooting including video conferences, remote access ("remote in"),
Live chat, and email support channel experience
Nice To Have:
7+ years in technical support.
1-2 years as a team lead.
Expertise in knowledge base article curation.
Experience training reps and serving as an escalation point for intricate issues.
Skills in SSRS report creation and crafting optimized SQL queries.
Familiarity with platforms like SalesForce (SFDC), Jira, Outreach, and Telephony.
Benefits
✨ Flexibility to work anywhere in the US
✨ Flexible Vacation Policy
✨ Orum Days Off (1st Friday of every month, two weeks off at the end of the year, and many additional observed holidays)
✨ 90% coverage for employees and dependents for healthcare, dental, and vision insurance plans
✨ Parental leave
✨ Life Insurance, Accidental Death & Disability coverage
✨ Meaningful stock options in Orum
✨ $1k equipment reimbursement for work-related items that's yours to keep
✨ Company laptop
✨ Company retreats and meetups for all employees to connect in person
✨ Company ERG - Women Of Orum (WOO)
Orum Is An Equal Opportunity Employer
We're committed to continually adding to our diverse team that represents various backgrounds, perspectives, and skills. We do not discriminate based on race, religion, color, national origin, gender (including pregnancy, childbirth, or related medical conditions), sexual orientation, gender identity, gender expression, age, status as a protected veteran, status as an individual with a disability, or other applicable legally protected characteristics. If you need assistance or accommodation due to a disability, you may contact us at
[email protected]
. In short, we want you to join in on the ride if you're talented for one of our roles, with no other qualifiers.