Staff DevOps Engineer (Canada)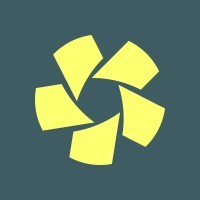 Orum
Software Engineering
Canada
Posted on Friday, November 10, 2023
Orum
is making sales human again through conversations. We are an AI-driven, live conversation platform that accelerates sales teams by empowering salespeople to achieve more. Orum increases sales efficiency, speeds up pipeline growth, and lowers customer acquisition costs for various companies ranging in size from start-ups to large enterprises. Sales teams using Orum see consistent conversations, more meetings booked, and shorter rep ramp time - all while having fun and not burning out. We are beyond excited to hire an empowered, remote-first community to support Orum's next growth phase!
Our Mission is to accelerate sales teams by empowering salespeople to achieve more.
Our Vision is to be an iconic company that makes work more human, meaningful, and connected.
The
Staff DevOps Engineer
role is ideal for professionals who are adept at improving and maintaining complex, scalable infrastructure environments. You will be responsible for automating deployment processes, ensuring system reliability, and optimizing performance. Your contributions will directly impact the efficiency and scalability of Orum's innovative AI-driven live conversation platform.
Responsibilities
- Develop, implement, and optimize automated CI/CD pipelines.
- Build, maintain, and secure environments to support development operations.
- Ensure reliability, availability, and performance of application and database servers.
- Collaborate with software engineers to enhance scalability and security.
- Implement monitoring tools and protocols to provide insights into system health, performance, and stability.
- Lead initiatives that enhance operational efficiency.
- Help drive cloud architecture best practices.
Our current technology stack includes NodeJS with Typescript, Ruby, Postgres, Google Cloud Platform, and FreeSWITCH.
Candidates must be based in Canada.
This position is not open to other countries at this time.
Salary:
The base salary range is $200,000 - $220,000 CAD. If you're selected, we'll make an offer within this range that matches the experience you're coming with. We respect your time and don't intend to waste it.
Please keep reading...
Did you know? Research indicates men often apply for jobs if they meet just 60% of the criteria, but women and other underrepresented groups usually wait until they check every box. Let's change this pattern! If you see yourself fitting into this role, even without ticking all the boxes, we'd love to hear from you. At Orum, we value diverse perspectives and are excited to consider how your unique skills could contribute to our team's success.
Must Have...
- 8+ years of experience in DevOps.
- 3+ years of experience as a mentor, tech lead, or leading an engineering team.
- Experienced with cloud services (AWS, GCP, or Azure) and CI/CD pipelines.
- Proficiency in scripting languages (Python, Shell, or similar).
- Experience implementing Infrastructure as Code (IAC), such as Terraform, Ansible, or similar.
- Proficiency in the deployment and use of monitoring and logging tools (Prometheus, Grafana, Datadog, Rollbar, ELK stack, or similar).
Benefits
✨ Flexibility to work anywhere in Canada
✨ Flexible Vacation Policy
✨ Orum Days Off (1st Friday of every month, two weeks off at the end of the year, and many additional observed holidays)
✨ 100% coverage for employees and dependents for healthcare, dental, and vision insurance plans
✨ Parental leave
✨ Meaningful stock options in Orum
✨ $1k equipment reimbursement for work-related items that's yours to keep
✨ Company laptop
✨ Company retreats and meetups for all employees to connect in person
✨ Company ERG - Women Of Orum (WOO)
Orum Is An Equal Opportunity Employer
We're committed to continually adding to our diverse team that represents various backgrounds, perspectives, and skills. We do not discriminate based on race, religion, color, national origin, gender (including pregnancy, childbirth, or related medical conditions), sexual orientation, gender identity, gender expression, age, status as a protected veteran, status as an individual with a disability, or other applicable legally protected characteristics. If you need assistance or accommodation due to a disability, you may contact us at
[email protected]
. In short, we want you to join in on the ride if you're talented for one of our roles, with no other qualifiers.