Senior Product Designer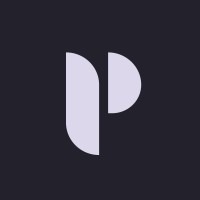 Pando
Product, Design
United Kingdom
Posted on Thursday, November 2, 2023
For most, the path to a promotion is opaque, unstructured, uninformed, and sometimes–entirely subjective. Great employees regularly get overlooked, get stuck in their current role, feel underutilized or, simply leave their company to go somewhere they can grow and thrive in their career.
Please note: This is a remote position but we are looking for someone who is located in Europe/UK. There is a lot of flexibility in working hours, however some evenings will be required for collaboration with the US-based product/eng team.
At Pando, we are fixing career progression.
We're building a set of thoughtful, opinionated tools to make career progression, promotions, performance evaluations, feedback and job leveling fair, transparent, and accessible to everyone. Our goal is to level the playing field for all employees, while enabling employers to unlock every employee's full potential.
What we're looking for...
Sharp, growth-minded folks who are passionate about bringing purpose and career growth to employees everywhere. As Pando's Senior Product Designer you will build and shape impactful user experiences in our product.
We'd like someone with a strong mix of product experience, aptitude for design-thinking methodologies, design system and system thinking knowledge, and creative problem-solving chops.
If you are passionate about balancing user-feedback with an opinionated product approach to reinvent an entire product category, then you'll be happy (inspired and energized) working on Pando and with this team.
Attributes we value…
Ability to understand our customer's business, and translate them into product solutions
Friendly, authentic, ambitious, and outside-of-the-box type of thinkers
Strong communication skills and an eagerness to ask to questions and dig deeper
Ability to execute for short term needs, while laying the foundation for a long term vision
Thinking holistically and systemically while designing creative, scrappy solutions
Useful experience...
5+ years of experience in product design
Past experience with Data systems/Dashboard/Complex UI
Design skills ranging from product thinking to interaction design and user testing
Proven experience designing intuitive solutions for all kinds of humans
Balancing process, research and execution, with speed
Strong UX and UI (typography, composition, color) skills
Knowledge of the business and product metrics
Experience in building products for world-class enterprise software products, a plus
Worked with data dense products, turning complex information into insightful visuals, a plus
What you'll do...
Partner with product to create product strategies that help us achieve our ambitious goals
Create simple solutions for complex workflows leading to intuitive product experiences
Advocate for the user, implement intuitive information architecture, and drive a holistic UX
Conduct customer research, interviews and competitive analysis to build user empathy
Set a high design bar and design visually beautiful and engaging solutions for users
Help make career progression actually happen for employees everywhere
We are actively committed to building a team with diverse skills, perspectives and backgrounds. Equity and inclusion are fundamental to us and our vision for the product. We are building a product to help companies all over the world create a work culture that gives everyone a sense of equity, belonging, purpose, and growth.
Things to consider…
Join an Inc 2023 [best place to work](https://www.pando.com/blog-post/how-to-build-a-best-place-to-work)!
Work-from-home stipend and set-up
Unlimited vacation and 100% heath benefits covered
Autonomy, trust and flexibility along with career and growth opportunities
Annual team retreat (past locations; Mexico, NYC, San Diego, Amsterdam…)