Assistant Grower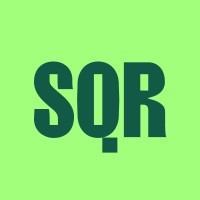 Square Roots
Operations
Grand Rapids, MI, USA
Posted on Friday, April 14, 2023
About Square Roots
Square Roots is the technology leader in indoor farming. We create meaningful jobs in modern farming, empowering a new generation of leaders in agriculture. With production farms in Brooklyn, NY, Kenosha, WI, Grand Rapids, MI and Springfield, OH (with more to come soon!). Square Roots is on a mission to responsibly bring our locally grown food to people in cities around the world, all year round.

The way we operate our business and operate our farms is better for local communities. Everyone on the Square Roots team—from farmers to engineers, commercial experts to operations specialists—is supported, connected, and empowered to do their best work to help Square Roots achieve its goals as a company.
About the Role:
We're now looking for an Assistant Grower to fit seamlessly into our mission-driven team. The ideal candidate will have a Bachelor's degree in a relevant field +1 year of commercial growing experience, and is ready to help lead a team with energy, knowledge and ability.
This is a hands-on role, primarily responsible for plant health and development across all production crops. You will work closely with the management team to support farm production and balance your work with the priorities of our campus production team.
You will report directly to the Production Manager and will collaborate cross-functionally with the campus management team along with key stakeholders in the Square Roots central team, including Farm Ops, Marketing, Sales, Engineering, Business Operations, and People functions.
You will:
Work closely and collaborate with both campus management and central teams to ensure that consistent quality yields are achieved.

Track weekly yields and set quarterly yield projections per crop.

Conduct batch analyses utilizing Tableau and the Toolbelt (SQR proprietary software), leveraging data to maintain or drive an increase in quality yield targets.

Train and lead production teams on seeding, transfer, and transplant processes.

Conduct on-site trials for continual improvement of current crops and as part of our innovation planning through distributed R&D.

Collect and submit nutrient, tissue and other relevant samples to third-party laboratories for pest and disease diagnostics and nutrient uptake analysis.

Lead weekly pest and disease scouting events to monitor severity and population levels, proposing measures for prevention and reaction.

Audit and maintain accurate and up-to-date records and documentation associated with plant health.

Train staff on best practices related to pest and disease prevention including but not limited to: scouting and pest identification, integrated disease mitigation, pest-specific control measures and beneficial applications.

Mix stock tank fertilizers, pH buffers and other plant health related solutions.

Monitor and maintain optimal growing conditions such as temperature, humidity, lighting and CO2 supplementation.

Share weekly updates with the broader campus team to provide visibility.

Perform other duties as assigned.

Report directly to the Production Manager.
You have experience with:
Growing commercially (2+ years working in a farm production environment or Bachelor's degree in Horticulture Science or related field + 1 year commercial growing experience).

Pest and disease identification and treatment without the use of pesticides.

Interpreting data to develop insights and action plans.

Plant nutrition and beneficial applications for healthy development.

Demonstrated critical thinking skills and experience troubleshooting accurately and independently.

General familiarity with farm production and systems equipment (i.e., nutrient tanks, pumps, sensors).

Food safety procedures, protocols, documentation, and the aptitude to instill the importance of food safety throughout the farm campus.

Competence in identifying basic crop nutrition deficiencies, diseases, or pest related symptoms.
You are:
Passionate about tech-enabled local food and the future of farming.

Enthusiastic about training new farmers.

A self-starter who understands the end goal, and works well both independently and collaboratively to achieve objectives and key results.

A critical thinker who is a master problem solver with a transparent & honest approach to problems, but not afraid to ask for help.

Able to manage and prioritize multiple tasks and projects simultaneously in fast-paced sometimes ambiguous situations.

Able to observe, adapt, and iterate quickly.

Willing to contribute to tasks and activities outside of a prescribed job description to achieve business objectives.

An expert in taking projects through to completion.

Able to lift up to 50 lbs and comfortable standing for long hours.

Strong verbal and written communicator. Comfortable being able to present to various members of the organization.
You'll love working at Square Roots because:
We're here to change the food system.

You'll have the opportunity to play a significant role in our work at the intersection of technology, farming, and the global food industry - and we're only just getting started.

Our team is driven by a shared set of values.

These keep us aligned and remind us how to show up every day in the face of growth and ambiguity. Whether you're working remotely or on the farms, collaboration, respect, optimism and humility are all embraced, and we seek to empower people at every step. Ask us about the rest!

Benefits and perks, of course.

We're all here first and foremost to play our part in the mission, but medical, dental, and vision coverage, flexible work life culture, and lots of samples of the delicious food we grow certainly do not hurt. :)