Apprentice Grower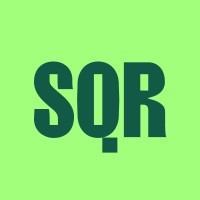 Square Roots
Springfield, OH, USA
Posted on Saturday, May 13, 2023
About Square Roots
Square Roots is the technology leader in urban indoor farming. Its mission is to bring local, fresh, real food to people in cities around the world - setting new standards for transparency and responsibility while empowering the next generation of leaders in agriculture.
Founded by serial entrepreneurs, Kimbal Musk and Tobias Peggs, its range of fresh produce is available in more than 200 retail locations around the country including Whole Foods Market, Fresh Thyme Market, SpartanNash, and FreshDirect. Square Roots' strategic partnership with Gordon Food Service reinforces a larger shared ambition to build commercial scale, climate controlled indoor farms together across the continent - enabling local food at a global scale, year round. For more information, please visit www.squarerootsgrow.com.
About the Role
The Apprentice Grower role is the first step in a career path in indoor farming at Square Roots. Apprentices join as full-time employees from day one, and start by learning indoor farming and production fundamentals before growing increasingly autonomous and becoming eligible, based on performance, to move into a permanent Associate Grower position on our farm team.
When you join, you'll get ramped up remotely on Square Roots basics—our mission, company goals, how to use business communication tools like Slack and Google calendar, and more—- before even setting foot on the farm. Your first few weeks are spent in an intensive farm-learning period, where you'll be immersed in production farming basics through hands-on training and mentorship. You will then work under close supervision by experienced farmers, and then gradually more independently. You'll be assessed periodically to get the feedback and support you need to help you succeed.
Competitive hourly pay with eligibility for overtime and holiday pay. Eligible for growth and upward mobility in your first year. As a full-time employee, you will also be eligible for 100% covered medical, dental, and vision benefits and equity in Square Roots.
You will:
Participate in an intensive indoor farming training ramp-up period while also plugging into basic farm tasks around your onboarding schedule.

Perform the work of growing food, to include seeding, transplanting, harvesting, and packaging, adhering to production schedule, all while maintaining Square Roots' strict food safety and quality control standards, and adhering to COVID safety protocols.

Maintain farm hardware and systems, including conducting regular checks to ensure farms are in good working order, cleaning, sanitizing, stocking farms with inventory; pest scouting and IPM application; troubleshooting and repairs.

Generate and enter farm data, utilizing Square Roots' proprietary software, forms, spreadsheets, and other data management tools; regularly review and learn to analyze data to spot issues and report on trends.

Participate in communications related to yield targets and production work across the farm team and to other departments as needed.
You have experience with:
Growing food in some capacity (on your own, in a community space, or—bonus!—in a commercial farming environment)

Working a repetitive, physically demanding job, possibly in the food or service industry

At least 1-2 years' general work experience (you know how to show up and be a great employee!)
You are:
Passionate about real, local food

Interested in indoor hydroponic farming (maybe you've done your own research, taken courses, or even have a little hands-on experience)

Interested in indoor farming as a career path

Dedicated, resilient, and up for hard work; farming is a lifestyle!

A collaborative and respectful team player with a "no task too small" attitude

Comfortable with a fast-changing, constantly evolving startup environment

A clear, thorough communicator who prioritizes keeping your team and manager informed

A motivated self-starter, with an optimistic and proactive attitude

Methodical & detail-oriented - you understand the importance of adhering to established guidelines

Cool with working inside small spaces (we farm in shipping containers!)

Local to our Springfield campus, or willing to relocate

Available to work 40 hours a week, generally on weekdays but some weekend work may be required

Able to lift 40 lbs and stand for 6-8 hrs
You'll love working at Square Roots because:
We're here to change the food system.

You'll have the opportunity to play a significant role in our work at the intersection of technology, farming, and the global food industry - and we're only just getting started.

Our team is driven by a shared set of values.

These keep us aligned and remind us how to show up every day in the face of growth and ambiguity. Whether you're working remotely or on the farms, collaboration, respect, optimism and humility are all embraced, and we seek to empower people at every step. Ask us about the rest!

Benefits and perks, of course.

We're all here first and foremost to play our part in the mission, but medical, dental, and vision coverage, flexible work life culture, and lots of samples of the delicious food we grow certainly do not hurt. :)