Sanitation Technician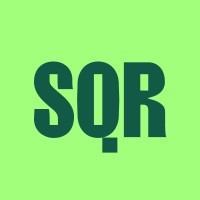 Square Roots
Shepherdsville, KY, USA
Posted on Friday, May 26, 2023
About Square Roots
Square Roots is the technology leader in urban indoor farming. Its mission is to bring local, fresh, real food to people in cities around the world - setting new standards for transparency and responsibility while empowering the next generation of leaders in agriculture.
Founded by serial entrepreneurs, Kimbal Musk and Tobias Peggs, its range of fresh produce is available in more than 200 retail locations around the country including Whole Foods Market, Fresh Thyme Market, SpartanNash, and FreshDirect. Square Roots' strategic partnership with Gordon Food Service reinforces a larger shared ambition to build commercial scale, climate controlled indoor farms together across the continent - enabling local food at a global scale, year round. For more information, please visit www.squarerootsgrow.com
About the Role
We're now looking for an experienced Sanitation Technician to fit seamlessly into our mission-driven, busy team. The ideal candidate will have 2+ years of direct maintenance & sanitation experience and is ready to lead this new position with enthusiasm, knowledge, ability and a no-task-too-small attitude.
The Sanitation Technician is responsible for performing direct cleaning and sanitation maintenance in our farm shared workspace and adjacent areas and on farm systems equipment and automation components. Qualified candidates have demonstrated experience carrying out assigned work orders and can execute on multiple projects at once. This person will also assist in tracking and organizing relevant inventory in dry storage and shared workspaces. The right person will also bring a team-oriented and "safety-first" mentality.
This role will report directly to the Facilities & Sanitation Manager and requires cross-functional collaboration between the campus and central teams to establish and maintain a first-class production environment.
You will:
Maintain production room cleanliness as prescribed by the Master Sanitation Schedule: cleaning walls, floors, racking, doors, bins and receptacles, trash/ compost areas and relevant food-contact surfaces within the production room and farm-adjacent areas.

Perform routine cleaning and sanitation maintenance of farm systems equipment, automation and components.

Support the management team in performing EMP swabbing, collection and send-off.

Perform chemical testing to determine correct detergent and sanitizer concentrations for use.

Document and verify initiatives that support SQR's food safety and quality assurance programs.

Inspect and validate chemical concentrations, water temperature, flow and time are/were acceptable for the CIP circuit.

Safely operate cleaning and sanitation equipment and develop a strong understanding of farm components and production automation equipment.

Provide input to the Facilities and Sanitation Manager to continually improve upon sanitary design, process flows, sanitation best practices and equipment needs.

Be part of a small team focused on maximizing system health and farm equipment uptime.
You have experience with:
HACCP, GAP, GMP, SSOP, SDS

Operating cleaning and sanitation equipment

Preventative maintenance, equipment assembly and standard cleaning procedures.

CMMS software and familiarity with the work order process

Taking direction and meeting required deadlines

Working in dynamic environments with sensitive products

Various tools, equipment and related worker safety procedures

Following food and worker safety protocols

Warehouse and inventory organization utilizing FIFO

BIG PLUS

: Fan of local, real food & excited to transform the industrial food system
You are:
Able to work both independently and collaboratively, with confidence and a sense of urgency.

Not afraid to ask for help and willing to stretch outside of your direct responsibilities to support your team as needed.

Nimble, calm under pressure, and a strong problem solver.

Naturally inclined to take initiative and are motivated by a job well done.

Self-disciplined, organized and creative.

Strong in taking projects through to completion, mindful of and accounting for downstream implications in your planning.

Comfortable working with various software applications and communication platforms to organize and execute your daily responsibilities.

Passionate about real, local food

Values-aligned

Passionate about tech-enabled future of farming

An effective, professional communicator who prioritizes keeping your team informed

Enthusiastic about adhering to and enforcing food safety and worker safety (including COVID-19 safety) protocols

Detail oriented and highly organized
You'll love working at Square Roots because:
We're here to change the food system.

You'll have the opportunity to play a significant role in our work at the intersection of technology, farming, and the global food industry - and we're only just getting started.

Our team is driven by a shared set of values.

These keep us aligned and remind us how to show up every day in the face of growth and ambiguity. Whether you're working remotely or on the farms, collaboration, respect, optimism and humility are all embraced, and we seek to empower people at every step. Ask us about the rest!

Benefits and perks, of course.

We're all here first and foremost to play our part in the mission, but medical, dental, and vision coverage, flexible work life culture, and lots of samples of the delicious food we grow certainly do not hurt. :)
COVID-19 Vaccination Policy:
New employees are required to be fully vaccinated prior to their start date. The definition of fully vaccinated includes a booster for those that are eligible.
You are considered fully vaccinated if:
You have received a full series of the vaccine recently (meaning 2 doses within 5 months for the Pfizer and Moderna vaccines, or 1 dose within 2 months for Johnson and Johnson).

You received your full series over 5 months ago for Pfizer and Moderna or over 2 months ago for Johnson and Johnson, and have also received a booster shot.
Proof of vaccination is required during the hiring process, and employees will be required to get booster shots as they become eligible to maintain their fully-vaccinated status.
As federal guidance on booster shots evolves, the definition of 'fully vaccinated' may change.
In accordance with EEOC guidance, if you are not vaccinated or do not intend to be due to medical reasons or deeply held religious beliefs, you may make an accommodation request and Square Roots will make a reasonable effort to accommodate you, subject to the requirements of the role you are applying for.
Failure to be fully vaccinated by start date without a documented accommodation will result in offer rescindment or termination.