Inventory Specialist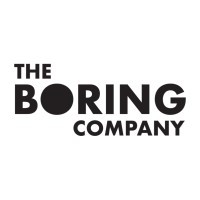 The Boring Company
Las Vegas, NV, USA
Posted on Tuesday, November 14, 2023
The Boring Company was founded to solve the problem of soul-destroying traffic by creating an underground network of tunnels. Today, we are creating the technology to increase tunneling speed and decrease costs by a factor of 10 or more with the ultimate goal of making Hyperloop adoption viable and enabling rapid transit across densely populated regions.
We are seeking an Inventory Specialist to join our team. The successful candidate will be responsible for ensuring the effective management of an ERP system to optimize inventory control, crisis mitigation, and efficient distribution. This person will play a crucial role in ensuring that our inventory in Las Vegas is effectively managed and optimized to meet project needs.
Responsibilities
Conduct regular inventory control activities to ensure all parts and supplies are accounted for and stored appropriately.
Create and implement a comprehensive plan for storage that justifies inventory requirements and identifies areas for improvement.
Work with various teams, including engineering, shipping and receiving, integration, and purchasing, to gather information on inventory needs and requirements.
Develop inventory reports to ensure accurate tracking of inventory levels, costs, and usage.
Mitigate inventory-related crises by quickly identifying and resolving supply shortages.
Travel to various locations, including warehouses, mining sites, and precast inventory locations, to track and manage inventory and gather information for reporting and planning.
Basic Qualifications
Bachelor's degree in supply chain management, business administration, mechanical engineering, civil engineering, or related field
Strong analytical skills and ability to work with complex data sets.
Excellent communication skills and ability to collaborate effectively with cross-functional teams.
Ability to work independently and prioritize tasks based on project needs.
Willingness to travel to various locations as needed.
Preferred Skills and Experience
3 years of experience in inventory management or technical role in the field of engineering.
Experience in implementing and operating an ERP system for inventory management.
Culture
We're a team of dedicated, smart, and scrappy people. Our employees are passionate about our mission and determined to innovate at every opportunity.
Benefits
We offer employer-paid medical, dental, and vision coverage, a 401(k) plan, paid holidays, paid vacation, and a competitive amount of equity for all permanent employees.
The Boring Company is an Equal Opportunity Employer; employment with The Boring Company is governed on the basis of merit, competence and qualifications and will not be influenced in any manner by race, color, religion, gender, national origin/ethnicity, veteran status, disability status, age, sexual orientation, gender identity, marital status, mental or physical disability or any other legally protected status.