Mechanic (2nd shift)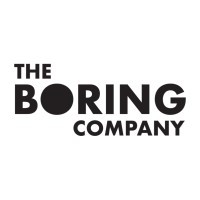 The Boring Company
Bastrop, TX, USA
Posted on Tuesday, November 14, 2023
The Boring Company was founded to solve the problem of soul-destroying traffic by creating an underground network of tunnels. Today, we are creating the technology to increase tunneling speed and decrease costs by a factor of 10 or more with the ultimate goal of making Hyperloop adoption viable and enabling rapid transit across densely populated regions.
The Prufrock team creates the world's fastest tunnel boring machines. These machines will be responsible for creating thousands of miles of tunnel and making tunnels a viable method of transportation.
As a Mechanic working on Prufrock you will help spearhead build, assembly, and installation of mechanical and fluid power systems. You will interact regularly with the engineering team and work collectively and sometimes independently to safely install, troubleshoot, and repair various types of equipment.
Responsibilities
Perform the build and assembly of new mechanical and fluid power systems.
Troubleshoot, maintain, and repair tunnel equipment, including the tunnel boring machine.
Troubleshoot, repair and overhaul mechanical systems such as pumps, chillers, or gearboxes.
Provide preventative maintenance as needed.
Driving of general shop equipment (forklifts, boom lifts, scissor lifts, etc.).
Effectively communicate with management/supervisors and engineering staff.
Check work after completion of each operation in job and/or completed job to ensure it is complete per drawing.
Handle and dispose of hazardous materials in approved manner.
Setup of safety equipment and work platforms.
Basic Qualifications
High school diploma or GED.
5+ years of maintenance technician experience in a production or manufacturing environment.
2+ years of experience with hydraulic, pneumatic, mechanical, and/or electrical repair.
Preferred Skills and Experience
Certificate or studies related to roles and responsibilities or basic qualifications.
Ability to read engineering drawings, blueprints, schematics, SLDs, and CAD drawings (hydraulic and pneumatic drawings a plus)
Advanced troubleshooting and problem-solving skills.
Mill Wright skills and abilities or industrial multi-craft and mechanical trades.
Ability to write detailed repair reports (advanced MS Office skills).
Experience with hand/power tools, forklifts, and other heavy equipment.
Ability to maintain a safe and clean working environment while adhering to company policies, quality policies and industry standards.
Detail-oriented, organized, and experience operating at a high degree of urgency.
Analytic thinker that gets to the root cause of the problem and comes up with a permanent solution.
Additional Requirements
Ability to lift a minimum of 50 lbs. unassisted
Ability to stoop, bend, crawl, and maneuver in tight spaces.
Ability to work extended hours and weekends as needed.
Ability to travel for short and extended trips as needed.
Ability to work outdoors in heavy construction areas.
This position is not eligible for visa sponsorship.
Culture
We're a team of dedicated, smart, and scrappy people. Our employees are passionate about our mission and determined to innovate at every opportunity.
Benefits
We offer employer-paid medical, dental, and vision coverage, a 401(k) plan, paid holidays, paid vacation, and a competitive amount of equity for all permanent employees.
The Boring Company is an Equal Opportunity Employer; employment with The Boring Company is governed on the basis of merit, competence and qualifications and will not be influenced in any manner by race, color, religion, gender, national origin/ethnicity, veteran status, disability status, age, sexual orientation, gender identity, marital status, mental or physical disability or any other legally protected status.