Mechanical Engineer (Field Position)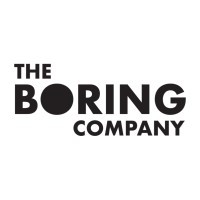 The Boring Company
Other Engineering
Las Vegas, NV, USA
Posted on Tuesday, November 14, 2023
The Boring Company was founded to solve the problem of soul-destroying traffic by creating an underground network of tunnels. Today, we are creating the technology to increase tunneling speed and decrease costs by a factor of 10 or more with the ultimate goal of making Hyperloop adoption viable and enabling rapid transit across densely populated regions.
As a Mechanical Field Engineer in Las Vegas, NV you will spend 75% or more of your time in the field assembling parts, troubleshooting problems, and improving systems. You'll get experience both designing and building technology that is changing the face of the transportation sector and the tunneling industry. One day you may spend the majority of your time in a tunnel, another you might sit at a desk making designs and manufacturing drawings, and yet another you may be on the road to our research and development site. Your job will be to innovate, to create, and to come to work eager to get your hands on revolutionary mechanical equipment.
Responsibilities
Hands on support with our sub-systems related to operations such as boring machine parts, support systems, support system equipment, tunnel segment production, passenger/construction vehicles and tunnel infrastructure.
Employ competent use of judgment, hand calculations, FEA and CAD to develop and communicate designs.
Adhere to the project schedule and ensure timely completion from conception to implementation.
Communicate schedule to stakeholders and others with dependant systems, bringing attention to changes in schedule as they happen.
Constantly evaluate how the system fits into the larger picture of a working operation. Ensure that design choices are in line with the top level needs with ample consideration of future developments.
Ensure all systems are compliant with appropriate regulations such as MSHA, OSHA, NEC, NFPA, Class 1 Division 2 Hazardous Location.
Basic Qualifications
Bachelor's Degree in Mechanical Engineering.
1+ years of full-time experience in design, build and testing.
Hands-on hardware experience performing fabrication, assembly and/or testing - can be in a professional, academic or recreational setting.
Preferred Skills and Experience
Master's degree in Mechanical Engineering.
Basic proficiency in machine design.
Knowledgeable in mechatronics, mechanism design, fluid power system concepts and design, dynamics, material selection, testing methods, and common machining and fabrication processes.
Experience in creating manufacturing drawings.
Strong teamwork skills with a proven ability to effectively interact and collaborate with other engineering disciplines.
Acute attention to detail.
Additional Requirements
Willing and eager to travel to job sites as required to commission & develop new designs, as well as troubleshoot and problem solve existing designs.
Ability to work long hours and weekends as necessary.
Culture
We're a team of dedicated, smart, and scrappy people. Our employees are passionate about our mission and determined to innovate at every opportunity.
Benefits
We offer employer-paid medical, dental, and vision coverage, a 401(k) plan, paid holidays, paid vacation, and a competitive amount of equity for all permanent employees.
The Boring Company is an Equal Opportunity Employer; employment with The Boring Company is governed on the basis of merit, competence and qualifications and will not be influenced in any manner by race, color, religion, gender, national origin/ethnicity, veteran status, disability status, age, sexual orientation, gender identity, marital status, mental or physical disability or any other legally protected status.