Project Development Manager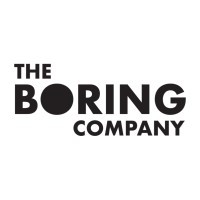 The Boring Company
Administration
Las Vegas, NV, USA
Posted on Tuesday, November 14, 2023
The Boring Company was founded to solve the problem of soul-destroying traffic by creating an underground network of tunnels. Today, we are creating the technology to increase tunneling speed and decrease costs by a factor of 10 or more with the ultimate goal of making Hyperloop adoption viable and enabling rapid transit across densely populated regions.
The Project Development Manager will help drive new business opportunities and help lead the design for both conceptual projects and finalized construction projects. This will require a wide range of leadership, technical and project management abilities. This person will be critical to our overall growth strategy as The Boring Company continues our growth trajectory.
Responsibilities
Serve as a representative for the company regarding project status and design to external stakeholders including, but not limited to clients, government officials, politicians, regulatory bodies, auditors, and community members.
Work closely with the design, construction, and regulatory teams to ensure projects start and finish on time, run smoothly on budget and on schedule.
Prepare external facing client briefings about project status and site specific details.
Work closely with the design, construction, and regulatory teams to track and communicate project status.
Develop expert knowledge of the construction and operations of the Loop system.
Develop processes and systems to ensure timely communication with clients, partners and completion of tasks.
Basic Requirements
10+ years of experience interfacing with clients on construction or other complex projects
Bachelor's Degree in the field of engineering or relevant technical discipline.
Preferred Skills and Experience
Strong communications and presentation skills.
High level of organization.
Understanding of wide variety of trades (Civil, structural and MEP).
Understanding effects of Geotechnical data on tunnel design and tunnel construction.
Strong negotiation skills.
Strong time management skills.
Strong leadership skills.
Position may require extended hours and weekend work.
Able to travel for short and extended trips as needed.
Must be located in or willing to relocate to Las Vegas, NV.
Culture
We're a team of dedicated, smart, and scrappy people. Our employees are passionate about our mission and determined to innovate at every opportunity.
Benefits
We offer employer-paid medical, dental, and vision coverage, a 401(k) plan, paid holidays, paid vacation, and a competitive amount of equity for all permanent employees.
The Boring Company is an Equal Opportunity Employer; employment with The Boring Company is governed on the basis of merit, competence and qualifications and will not be influenced in any manner by race, color, religion, gender, national origin/ethnicity, veteran status, disability status, age, sexual orientation, gender identity, marital status, mental or physical disability or any other legally protected status.