Senior Power Systems Engineer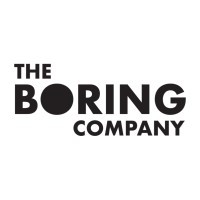 The Boring Company
Software Engineering
Las Vegas, NV, USA
Posted on Tuesday, November 14, 2023
The Boring Company was founded to solve the problem of soul-destroying traffic by creating an underground network of tunnels. Today, we are creating the technology to increase tunneling speed and decrease costs by a factor of 10 or more with the ultimate goal of making Hyperloop adoption viable and enabling rapid transit across densely populated regions.
The Boring Company is seeking a highly skilled and experienced Senior Power Systems Engineer to play a pivotal role in advancing the power systems of our Tunnel Boring Machines. As a senior member of our engineering team, you will lead the design, development, and optimization of power systems that are critical to the success of our groundbreaking tunneling projects. This role offers a unique opportunity to work on cutting-edge technology that is transforming the future of transportation infrastructure.
Responsibilities
Selecting and implementing transformers for machine power distribution (480V - 30kV range).
Selecting and implementing electric motors for machine Cutterhead, Hydraulic pumps, conveyors and gantry systems.
Designing and implementing feedback/control systems to address the unique challenges of motor control in mining applications.
Data acquisition & telemetry for all relevant power systems.
Design and test electrical systems for controlling the TBM and Loop transportation system.
Oversee the development of all data acquisition and power electronic systems (some custom and some COTS).
Work with other engineers to integrate electrical systems with mechanical structures, mechanisms, software packages and civil engineering systems.
Basic Qualifications
Bachelor's degree in Electrical Engineering.
5+ years of experience with medium voltage and high voltage power systems, transformers, switchgears, electrical panels, motors and motor controllers, and other grid-level electronics.
Basic understanding of analog and digital circuit design.
Preferred Skills and Experience
8+ years working in an electrical engineering role or related position.
Strong fundamentals in medium and high voltage power distribution.
Experience designing transformers, switchgears, high voltage panels, enclosures, and harnesses for rugged environments.
Exposure to production techniques for medium and high voltage products.
Understanding and creation of power distribution single-line diagrams.
Experience generating requirements for outsourced electrical designs.
Knowledgeable with PLCs, industrial automation and DAQ technologies a plus.
Strong teamwork skills with a proven ability to effectively interact and collaborate with other engineering disciplines.
Acute attention to detail. CAD experience.
High voltage safety training.
Culture
We're a team of dedicated, smart, and scrappy people. Our employees are passionate about our mission and determined to innovate at every opportunity.
Benefits
We offer employer-paid medical, dental, and vision coverage, a 401(k) plan, paid holidays, paid vacation, and a competitive amount of equity for all permanent employees.
The Boring Company is an Equal Opportunity Employer; employment with The Boring Company is governed on the basis of merit, competence and qualifications and will not be influenced in any manner by race, color, religion, gender, national origin/ethnicity, veteran status, disability status, age, sexual orientation, gender identity, marital status, mental or physical disability or any other legally protected status.