Technical Recruiter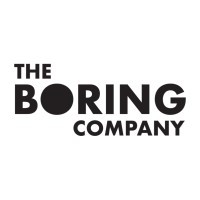 The Boring Company
IT, People & HR
Bastrop, TX, USA
Posted on Tuesday, November 14, 2023
The Boring Company was founded to solve the problem of soul-destroying traffic by creating an underground network of tunnels. Today, we are creating the technology to increase tunneling speed and decrease costs by a factor of 10 or more with the ultimate goal of making Hyperloop adoption viable and enabling rapid transit across densely populated regions.
As a Boring Company Technical Recruiter, you will help build a world-class recruiting program charged with identifying, attracting, and hiring top talent. You will source, screen, interview, and onboard entry-level and executive candidates and will interact with engineers and trade workers both located domestically and abroad. In many cases, you are candidates' first encounter with The Boring Company and it is your job to represent the company with professionalism, pride, and enthusiasm. This position requires a high degree of autonomy and someone who can take initiative, take responsibility, and run with tasks to completion.
***Applicants must be willing to be on-site in Bastrop as there is no hybrid/remote option for this role.***
Responsibilities
Meet with your client groups to discuss headcount, new requisitions, job postings, hiring strategy, and/or interview feedback
Ability to use creative Sourcing Techniques to identify and close top Mechanical, Electrical, & Software Engineers
Discuss candidates you have screened with your client groups and recommend top candidates for interviews
Once candidates are approved for hire, you will begin the HR onboarding process including initiating background checks, completing reference checks, negotiating offer packages including extending offer letters, and issuing new hire paperwork
Identify problems and recommend/implement solutions
Train managers and employees on recruiting and interviewing best practices
Basic Qualifications
Bachelor's degree
2+ years of experience as an in-house recruiter
Preferred Skills and Experience
Experience working in a start-up environment
Experience working under OFCCP rules
Experience with in-house recruiting
Experience recruiting electrical, mechanical and software engineers
Ability to distinguish between the top 50% and the top 5% of talent within their respective fields
Demonstrated expertise in non-standard recruiting methods: cold calling candidates and companies, organizing and executing ad hoc networking events, identifying industry experts and finding unique methods to engage with them, creating unique targeted sourcing campaigns, etc.
Comfortable interfacing directly with hiring managers including Director and VP level technical leaders
Ability to build strong relationships with both hiring managers and candidates
Ability to accurately present but not oversell candidates to client groups; influence decisions by acting as the subject matter expert on talent but avoid dictating client decisions
Ability to multi-task and operate with little direction while still being an active team member
Reporting Location: Bastrop, Texas - Headquarters. Applicants must be willing to be on-site as there is no hybrid/remote option for this role.
Culture
We're a team of dedicated, smart, and scrappy people. Our employees are passionate about our mission and determined to innovate at every opportunity.
Benefits
We offer employer-paid medical, dental, and vision coverage, a 401(k) plan, paid holidays, paid vacation, and a competitive amount of equity for all permanent employees.
The Boring Company is an Equal Opportunity Employer; employment with The Boring Company is governed on the basis of merit, competence and qualifications and will not be influenced in any manner by race, color, religion, gender, national origin/ethnicity, veteran status, disability status, age, sexual orientation, gender identity, marital status, mental or physical disability or any other legally protected status.