Test Engineering Intern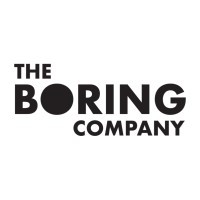 The Boring Company
Quality Assurance
Bastrop, TX, USA
Posted on Tuesday, November 14, 2023
The Boring Company was founded to solve the problem of soul-destroying traffic by creating an underground network of tunnels. Today, we are creating the technology to increase tunneling speed and decrease costs by a factor of 10 or more with the ultimate goal of making Hyperloop adoption viable and enabling rapid transit across densely populated regions.
Responsibilities
Design and conduct experiments that serve to optimize the tunneling process (increase speed, reduce cost)
Design and conduct experiments that validate machine reliability
Develop data-based models for key tunneling parameters
Communicate with all stakeholders in the test process and clearly convey results and consequences
Ensure all systems are compliant with appropriate regulations such as MSHA, OSHA, NEC, NFPA, Class 1 Division 2 Hazardous Location.
Basic Qualifications
High school diploma or GED and pursuing an undergraduate or graduate degree in physics, chemistry, math and/or engineering.
Cross-functional technical knowledge (mechanical, electrical, software, research experience).
Experience conducting research - collecting data, analyzing data, hypothesize models, verify models.
Hands-on hardware experience performing fabrication, assembly and/or testing - can be in a professional, academic or recreational setting.
Experience analyzing data using software (Python, Mathematica, Matlab, R, etc.)
Acute attention to detail.
Preferred Qualifications
Basic knowledge of tunnel boring processes and related systems (excavation, ground conditioning, grout, tunnel lining, muck removal, etc.)
Previous internship experience or participation in Not-a-Boring-Competition is a plus.
Experience analyzing data using Python in Jupyter environment
Experience of design using CAD software, FEA software, PCB design software, and/or software development.
Knowledgeable in kinematics, thermodynamics, mechatronics, mechanism design, fluid power system concepts and design, dynamics, material selection, testing methods, and common machining and fabrication processes.
Experience in creating original research deliverables (papers, presentations, etc.)
Culture
We're a team of dedicated, smart, and scrappy people. Our employees are passionate about our mission and determined to innovate at every opportunity.
Benefits
We offer employer-paid medical, dental, and vision coverage, a 401(k) plan, paid holidays, paid vacation, and a competitive amount of equity for all permanent employees.
The Boring Company is an Equal Opportunity Employer; employment with The Boring Company is governed on the basis of merit, competence and qualifications and will not be influenced in any manner by race, color, religion, gender, national origin/ethnicity, veteran status, disability status, age, sexual orientation, gender identity, marital status, mental or physical disability or any other legally protected status.