Tunnel Safety Intern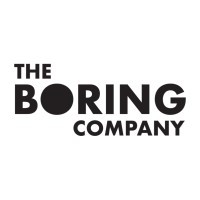 The Boring Company
Las Vegas, NV, USA
Posted on Tuesday, November 14, 2023
The Boring Company was founded to solve the problem of soul-destroying traffic by creating an underground network of tunnels. Today, we are creating the technology to increase tunneling speed and decrease costs by a factor of 10 or more with the ultimate goal of making Hyperloop adoption viable and enabling rapid transit across densely populated regions.
As a Tunnel Safety Intern, you will work the Safety team to implement and enforce safety procedures on the construction site. If you are a current student looking for a fast-paced internship that will give you hands-on experience, this is the role for you! Currently looking for students available for Fall 2023 and Spring 2024.
Responsibilities
Under supervision of the Safety Representative, perform regular safety training sessions, including safety orientations and toolbox safety talks with work crews and visitors.
Work with Safety Representative to perform regular job site inspections of all crews to identify unsafe conditions and work practices, documenting and forwarding observations to management personnel.
Coordinate supplemental inspections when new processes, equipment, or substances are introduced or new or previously unrecognized hazards are identified.
Help complete project safety pre-plans and job hazard analysis' with managers, supervisors, and foremen.
Verify the implementation of corrective measures for any hazards identified.
Participate in post accident analysis and develop and present a "lessons learned" presentation to crew and management.
Oversee the stocking and maintenance of first aid supplies and fire extinguishers.
Oversee the supply and stocking of personal protective equipment.
Enforce all safety rules. Work with managers and supervisors to apply the proper company disciplinary procedures for safety rules that are violated.
Create safety bulletins as needed to support seasonal campaigns or post incidents to increase awareness and communicate updates.
Submit weekly status reports specifying projects completed during the week.
Basic Qualifications
Must be currently enrolled at an accredited four-year university or college
Preferred Skills and Experience
Basic understanding of Engineering, Environmental, and/or Occupational Safety concepts.
Ability to work in a fast paced environment.
Ability to research, interpret, and apply regulatory requirements from agencies such as CalOSHA, ANSI and NFPA.
Strong communications skills with the ability to communicate with internal/external customers, vendors, management etc. in both formal and informal situations.
Strong multitasking skills.
Ability to work independently and with little direction.
Acute attention to detail.
Additional Requirements
Ability to lift a minimum of 50 lbs. unassisted
Ability to stoop, bend, crawl, and maneuver in tight spaces.
Ability to work extended hours and weekends as needed.
Ability to travel for short and extended trips as needed.
Ability to work outdoors in heavy construction areas.
This position is not eligible for visa sponsorship.
Culture
We're a team of dedicated, smart, and scrappy people. Our employees are passionate about our mission and determined to innovate at every opportunity.
Benefits
We offer employer-paid medical, dental, and vision coverage, a 401(k) plan, paid holidays, paid vacation, and a competitive amount of equity for all permanent employees.
The Boring Company is an Equal Opportunity Employer; employment with The Boring Company is governed on the basis of merit, competence and qualifications and will not be influenced in any manner by race, color, religion, gender, national origin/ethnicity, veteran status, disability status, age, sexual orientation, gender identity, marital status, mental or physical disability or any other legally protected status.