Principal Product Manager, Acquisition & Activation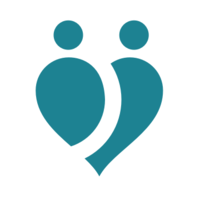 Trusted Health
Product
Remote
Posted on Friday, May 19, 2023
Trusted, Inc. is the leading digital labor marketplace and workforce management solution for the healthcare industry. We are headquartered in San Francisco but we've taken a digital-first approach to building our workforce and the majority of our team resides across the US and abroad.
Trusted was founded in 2017 with a focus on the largest profession in healthcare: nursing. Since then, we've taken a process dominated by recruiters and phone calls and converted it to a fully digital experience, connecting nurses directly to job opportunities and handling benefits, payroll, onboarding, and compliance. Our platform provides full employer of record services for employers in all 50 states and the District of Columbia.
In 2020, we launched our proprietary staffing platform, Works. Works helps hospitals solve one of their biggest challenges: filling every shift in an environment where demand for healthcare services and labor costs are increasing exponentially. With Works, facilities can create their own on-demand nursing workforce and manage all the details from a single system. Using predictive insights and recommendations, Works helps hospitals react to fluctuations in demand, while its staffing marketplace creates competition to fill open job requisitions with high-quality, active talent.
Trusted has support from top institutional investors such as Craft Ventures, Felicis Ventures, StepStone Group, and Founder Collective, as well as healthcare innovators like Texas Medical Center, Mercy Health, Intermountain Ventures, Town Hall Ventures, and Healthbox. Most recently we closed a $149 million Series C round to fund our next stage of growth.
We are seeking an exceptional product leader who will define, build, and take ownership of our acquisition and activation strategies. As the Principal Product Manager for Growth at TrustedHealth, you will thrive in a dynamic environment, driving product growth through innovative tactics, experimentation, and a deep understanding of PLG. With a focus on reducing friction in the user journey, conducting rapid value prop testing, and maximizing conversions, you will have end-to-end ownership of acquisition and activation metrics, from strategy formulation to execution, measurement, and iterative improvements.
Your responsibilities
Growth Strategy and Impactful Flywheels:
Collaborate closely with the product leadership team to develop and execute growth strategies that drive exponential impact
.Build acquisition and activation flywheels, optimizing the user journey and minimizing friction to improve conversion rates.
Conduct rapid landing page value proposition testing to enhance signups
Product Roadmap and Experimentation:
Lead the creation and execution of the acquisition and activation growth roadmap, aligning it with company objectives and ambitious growth targets.
Drive rapid experimentation, leveraging A/B testing and user research to iterate on features and optimize conversion rates.
Utilize data-driven insights to identify areas for product enhancements, improve user experiences, and optimize landing pages.
Data-Driven Insights, SEO, and content productization:
Leverage data analysis techniques to uncover insights, segment audiences, and personalize experiences to drive acquisition and activation rates.
Optimize our SEO infrastructure to increase organic traffic, improve search engine visibility, and enhance user acquisition efforts.
Productize our content to create compelling resources that drive user engagement and increase signups.
Cross-functional Collaboration and Growth Mindset:
Collaborate closely with Engineering, Data Science, Design, and Marketing teams to execute growth initiatives and drive alignment.
Work hand-in-hand with our Marketing team to optimize acquisition channels, refine messaging, and implement growth-hacking strategies.
Foster a growth mindset across the organization, encouraging innovative thinking, continuous learning, and data-driven decision-making.
Impactful Leadership and Mentorship:
Provide impactful leadership and mentorship to the Growth team, fostering a culture of innovation, collaboration, and continuous improvement.
Guide the team in implementing growth hacking techniques, experimenting with new ideas, and driving extraordinary growth outcomes.
Lead by example, demonstrating a growth hacking mentality, taking calculated risks, and embracing a test-and-learn approach.
Who you are
Strategic: you enjoy thinking in frameworks and understand the fundamentals of product strategy
A fast mover: you know how to be 80/20 and prioritize and execute on the most important workstreams
Strong relationship builder: you understand how to influence without authority
Comfortable with ambiguity: you know how to navigate white space and solve tough strategic problems with little to no guidance
You are an excellent communicator, with the ability to articulate complex concepts and ideas to technical and non-technical audiences.
You are an accomplished Product Leader with a proven track record of driving impactful growth through acquisition and activation strategies in digital products, preferably with marketplaces
You have a passion for optimizing conversion, implementing growth strategies, and embracing a growth-hacking mentality.
Your expertise includes growth techniques, conversion rate optimization, landing page value proposition testing, SEO, and productizing content.
You possess a strategic mindset and an analytical approach, leveraging data-driven insights to inform decisions and optimize growth initiatives.
You excel at leading cross-functional teams, collaborating with Engineering, Data Science, Design, and Marketing to achieve ambitious growth targets.
You have exceptional communication and influencing skills, able to convey complex concepts, gain stakeholder buy-in, and inspire teams to deliver extraordinary growth outcomes.
You have
Bachelor's degree in Computer Science, Engineering, Business, or a related field Proven experience as a Group Product Manager, specifically driving impactful growth through acquisition and activation strategies.
Deep understanding of growth strategies, user acquisition channels, conversion optimization, and reducing friction to improve conversions.
Expertise in growth techniques, including landing page value proposition testing, SEO, and productizing content to increase signups.
Proficiency in data analysis, utilizing tools such as Amplitude, Looker, SQL, Python, or R to extract insights and drive data-informed decisions.
Strong knowledge of SEO principles and techniques, with experience optimizing website content, improving search rankings, and increasing organic traffic.
Demonstrated experience in rapid experimentation, A/B testing, and user research to optimize user experiences and drive growth.
Experience with growth hacking methodologies, leveraging creative tactics and unconventional strategies to achieve rapid growth.
Proven track record of collaborating effectively with cross-functional teams, including Engineering, Data Science, Design, and Marketing.
Excellent leadership and mentoring skills, with the ability to inspire and guide teams to deliver exceptional growth outcomes.
Strong analytical mindset, strategic thinking abilities, and a data-driven approach to problem-solving.
Excellent communication and presentation skills, with the ability to convey complex concepts and influence stakeholders at all levels.
We offer
Paid vacation & sick time, paid family leave, and flexible work hours
Employer-paid health insurance, vision, and dental
Employer-paid life insurance
Mindfulness and fitness reimbursement
Monthly cell phone reimbursement
Employer-sponsored 401k
Trusted Health provides equal employment opportunity for all applicants and employees. All qualified applicants will be considered regardless of an individual's race, color, sex, gender identity or expression, religion, age, national origin, citizenship, physical or mental disability, medical condition, family care status, marital status, domestic partner status, sexual orientation, military or veteran status, or any other basis protected by federal, state or local laws. If you cannot submit your application due to a disability, please email [email protected]; we will reasonably accommodate individuals with disabilities to the extent required by applicable law.